The GIST: With USC and UCLA football both concluding their seasons in disappointing fashion, and the Rams somehow giving the NY Jets their first win of the season, we're so ready for NBA basketball.
December 21, 2020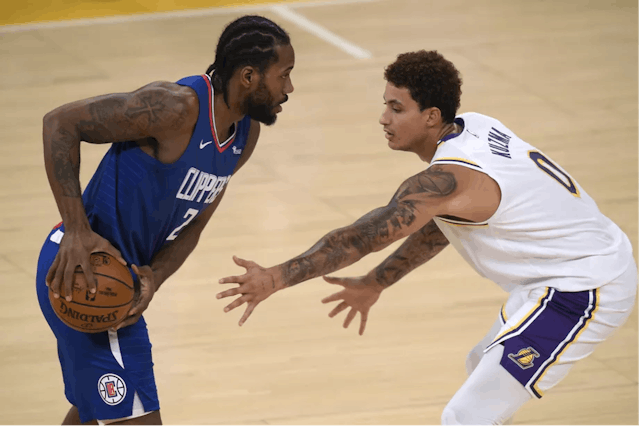 SOURCE: HARRY HOW/GETTY IMAGES
Lakers: Fresh off their championship season, the Lakers, of course, will be led by LeBron James and Anthony Davis. As for the starting lineup, head coach Frank Vogel is keeping his cards close to his chest, but it could include offseason additions Marc Gasol and Dennis Schröder. The race for championship number 18 is on!
Clippers: The Clippers dropped all three of their preseason games, including two to the Lakers, but hope to turn it around tomorrow night — and prove the doubters wrong and address the recruitment allegations — as they face the Lakers at 10 p.m. ET/7 p.m. PT.
New head coach Ty Lue seems to think the team chemistry is there, but we'll believe it when we see it. Still, newcomer Serge Ibaka reuniting with buddy Kawhi Leonard should aid those efforts. And it certainly helps that both Leonard and Paul George, who recently signed an extension, are healthy to start the season. Redemption, is that you?