This Week in DC March Madness.
March 22, 2021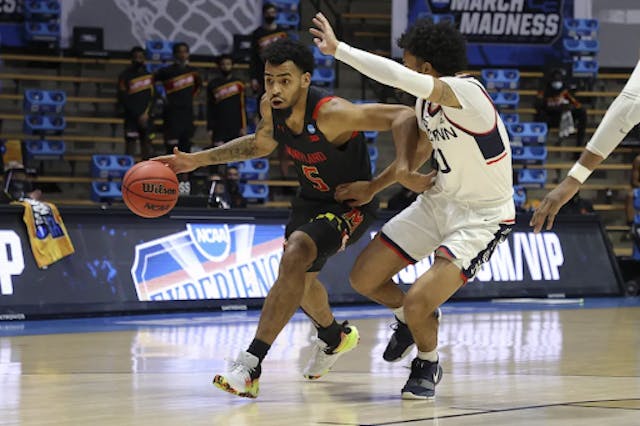 Source: Gregory Shamus/Getty Images
MBB: With seven men's teams in the first round of March Madness, we were hopeful about the DMV's chances...then only one team advanced to the second round. And that was 10-seed Maryland who took down 7-seed UConn, setting up a second round date with 2-seed Alabama tonight at 8:45 p.m. ET. At least we have the Terps.
WBB: Elizabeth Kitley's 23-point performance helped 7-seed Virginia Tech hold off 10-seed Marquette 70–63 in yesterday's first round matchup. No nerves in the Hokies' first March Madness appearance in 15 years.
The other three DMV schools play in the first round tonight: 13-seed VCU vs. 4-seed Indiana at 2 p.m. ET, followed by an Old Line State showdown between 2-seed Maryland and 15-seed Mount St. Mary's at 4 p.m. ET. Dancing queens.