GOOD MORNING! We're coming to you on the perfect date to give you everything you need to know ahead of the 86th annual NFL Draft, beginning this Thursday at 8 p.m. ET. From the history of the draft, to how it works and the players to look out for, we've got you covered. Hey Google, play "Draft Day" by Drake.
April 25, 2021
Source: USA Today FTW
QUOTE OF THE DAY
Give me a break. That's why the Colts are picking second every year in the Draft and not battling for the Super Bowl like other clubs in the National Football League.
— NFL Draft expert Mel Kiper Jr., telling us how he really felt about the Indianapolis Colts' 1994 first-round pick. Kiper's comments sparked an infamous feud with Colts' general manager Bill Tobin...who was fired by the Colts three years later. Meanwhile, Kiper will cover his 38th (!!!) draft for ESPN on Thursday. Checkmate.
📖 How it started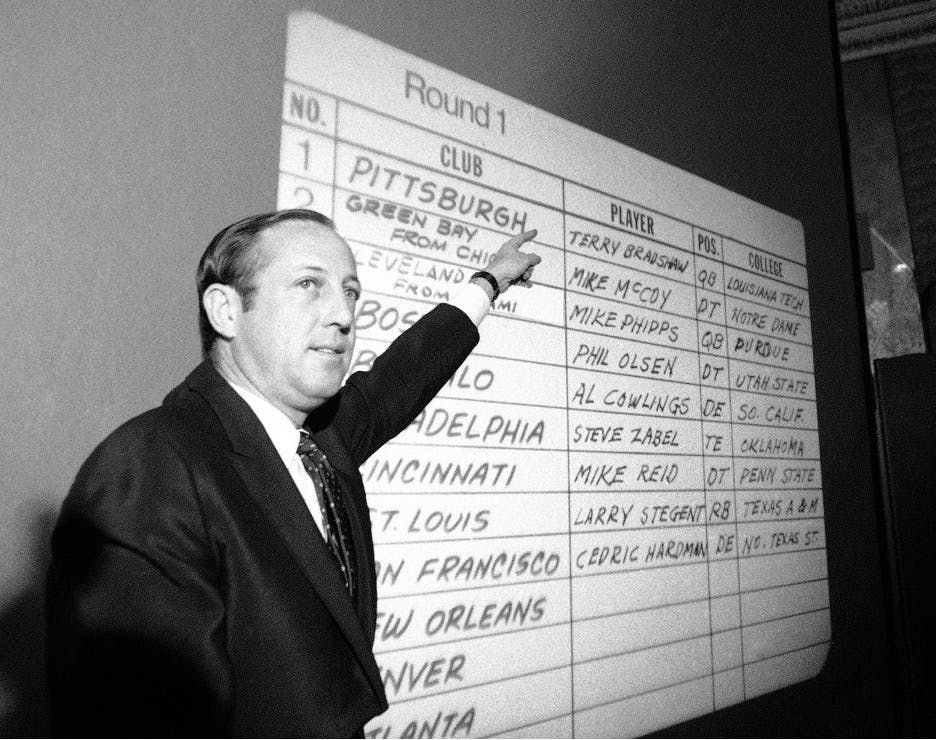 Since the inaugural NFL Draft in 1936,every year the NFL comes together during the offseason to select amateur players (mostly college athletes) to join the pro ranks. Philadelphia Eagles then co-owner Bert Bell proposed the draft as a way to level the playing field by ensuring teams with less money could still sign top prospects.
The first draft featured a selection pool of only 90 players (today, upwards of 3,000 are eligible), and scouting was limited to visits to nearby colleges and whatever info front offices could find in newspapers.
And while nowadays players dream of making the NFL, 1935 Heisman Trophy winner Jay Berwanger — the first pick in the inaugural draft — declined the invite to join the pros, instead choosing to work as a foam rubber salesman. Imagine that.
🔀 Everything has changed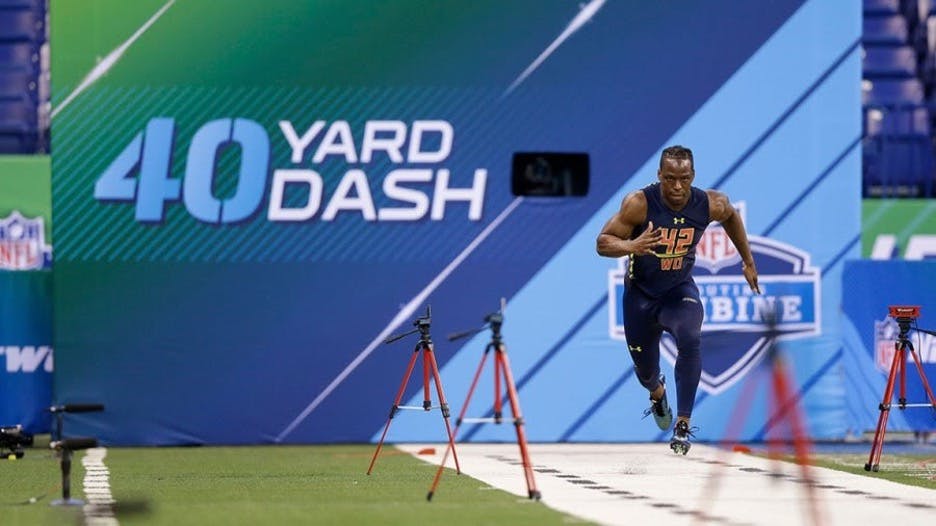 The draft has evolved over the years and that evolution includes a significant increase in television coverage. In 1980, then six-month-old ESPN proposed the idea of televising the draft to NFL commissioner Pete Rozelle, who was initially skeptical, thinking no one would want to watch a bunch of names be called.
But turns out that's exactly what we wanted: The three-day event continues to shockingly draw more eyeballs on average than an NBA playoff game. In fact, last year's virtual draft had an average audience of 8.4 million viewers per day. Sheesh.
Another major update to the draft is the scouting, most notably in the introduction of the NFL Scouting Combine. The Combine began in 1982 as a way to centralize scouting and save players time and money on travel. Before COVID-19, the Combine generated plenty of its own hype, with over 300 draft-eligible players performing evaluations like the 40-yard-dash, bench press and three-cone drill.
The Combine can help players raise their draft stock, as seen in NWSL star Kealia Ohai Watt's husband Arizona Cardinal JJ Watt's 2011 performance, which bumped him up to a first-round pick.

And sometimes the Combine even gives us record-breaking performances, like when Miami Dolphin Byron Jones set a world record (!!!) in the broad jump at the 2015 Combine. We're soaring, flying.
✨ It's all in the details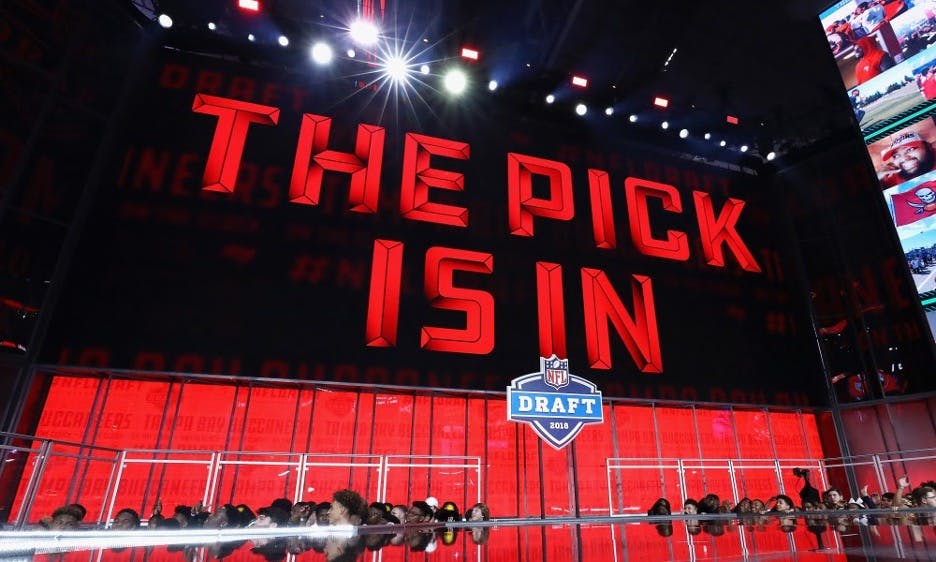 Like other pro sports leagues, the draft is the NFL's main source of recruitment. But unlike the NBA, where players can declare for the draft after one year of college basketball, NFL players must be three years removed from high school and must have used up their college eligibility in order to be draft-eligible.
There are some exceptions. Underclassmen (aka freshmen or sophomores) can request approval from the League to enter the draft early by applying to the NFL Draft Advisory Board (NFLDAB) for evaluation.
The NFLDAB will then grade (football-style) those players' abilities and offer recommendations on whether they should enter the draft or return to school to try and dazzle scouts another season.
As for the draft selection order, that's determined by how NFL teams performed the season prior. Of the teams that didn't make the playoffs, the one with the worst record picks first (this year, it's the Jacksonville Jaguars), followed by the team with the second-worst record (the New York Jets) and so on.
Then, playoff teams are ranked based on the round they were eliminated in and their regular season record. Barring any trades, the NFL's 32 teams make one pick in each of the seven rounds, but the last five rounds also have some extra picks.
In rounds three through seven, teams potentially have additional compensatory free agent picks. Each year, the NFL uses a pretty complicated formula to assign these picks, which were designed to help teams make up for free agents that signed with another franchise. Us trying to keep it all straight.
❤️ For the mems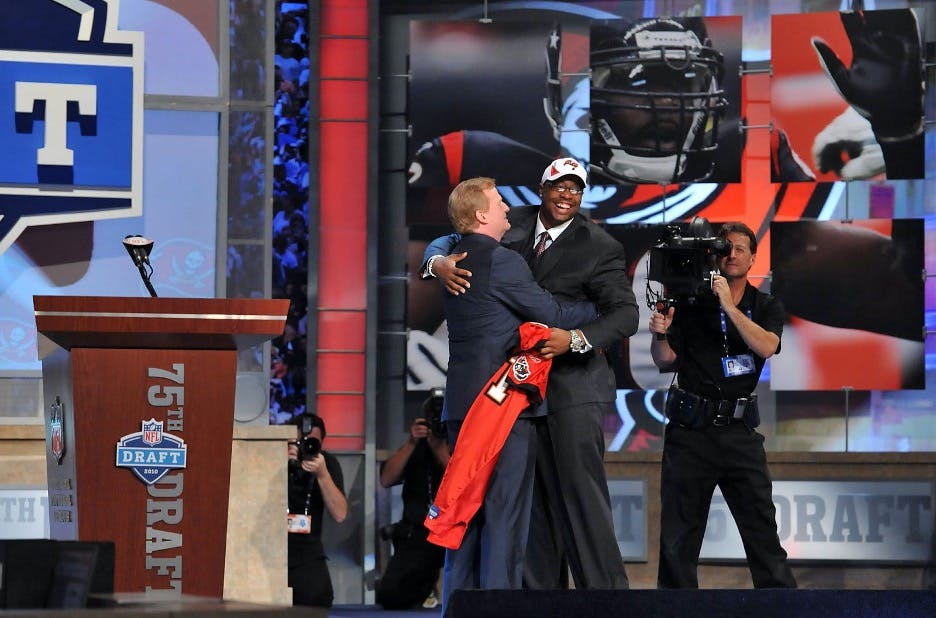 With 85 years of history, there's no shortage of memorable draft moments. Let's take a quick walk down memory lane before highlighting the next generation who will have their own big moments on Thursday.
Hug it out: Prior to the pandemic, NFL commissioner Roger Goodell greeted every first-round pick with a hug when he called their name on draft night, and we can thank 2010 No. 3 pick Gerald McCoy for the tradition. Instead of going in for the standard handshake, overcome with emotion, McCoy wrapped the commish in a giant bear hug. All the feels.
From kid to GOAT: You know we couldn't write about the NFL without mentioning Tom Brady. In 2000, the New England Patriots selected then no-name Brady (who had already been drafted to the MLB) with the No. 199 pick in the sixth round of the draft...and the rest is history.
Brady has gone on to win seven Super Bowls, more than any single team in the NFL. Talk about a glow-up.
Boo the commish: It's become a fan favorite tradition to greet NFL commissioner Roger Goodell with a chorus of boos at the draft. Luckily, fans still found a way to boo the commish at last year's virtual draft and Bud Light even donated $1 to COVID-19 relief for every #BooTheCommish tweet sent during the festivities. Cheers to that.
No new man on the Minnesota Vikings: In 2002 and 2003, the Vikings failed to submit their picks before time expired (each round has a time limit between picks), which meant teams choosing after them could swoop in and grab any players the Vikings were eyeing. And we thought we were bad at time management…
🏈 Hello Cleveland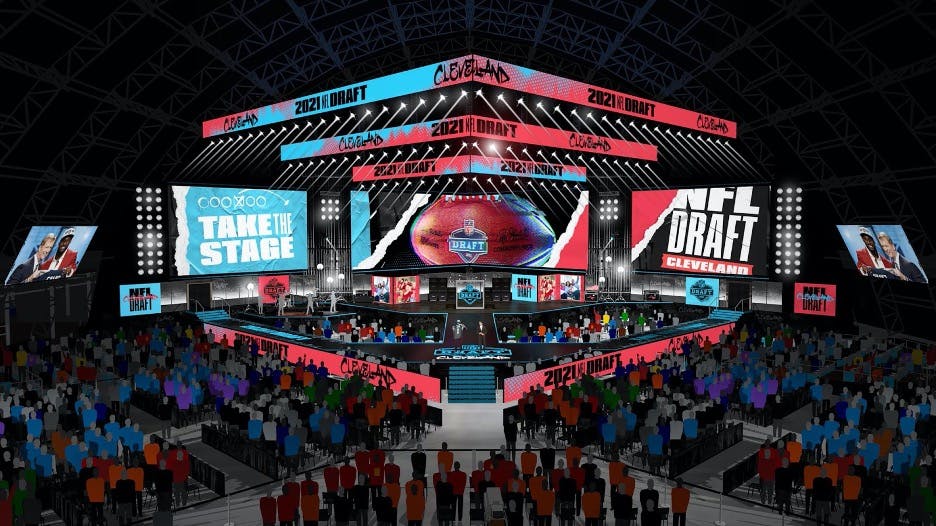 After last year's draft was held virtually due to the pandemic, the 2021 draft will offer some normalcy, hosting a select number of fans and prospects in Cleveland, Ohio. Luckily, the NFL is also building off the fun from last year's virtual draft (hello New England Patriots coach Bill Belichick's dog), and will have some prospects participating remotely from their homes.
The first round begins Thursday at 8 p.m. ET, followed by the second and third rounds Friday at 7 p.m. ET and the fourth through seventh rounds Saturday at noon ET, all airing on ABC and ESPN.
And be sure to tune in late on Saturday for the 259th-and-final pick to see who will be crowned this year's Mr. Irrelevant. A true honor.
💪 Players to know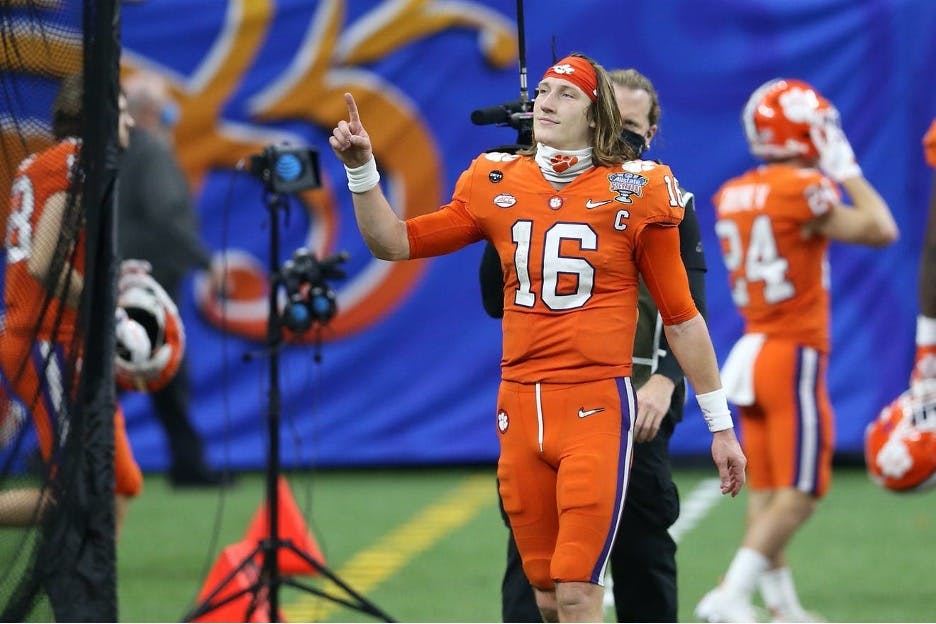 Trevor Lawrence, Quarterback (QB), Clemson: Lawrence is the consensus No. 1 overall pick and it's just a matter of time until the Jaguars make it official. After winning 34 of his 36 starts at Clemson and leading the Tigers to the national title in his freshman year, it's no wonder NFL teams were tanking for Trevor last season.
Kyle Pitts, Tight end (TE), Florida: The 2020 All-American TE caught 12 touchdown passes in just eight games for the Gators last season. With his incredible speed and athleticism, we expect Pitts won't have to wait too long to hear his name called on Thursday.
DeVonta Smith, Wide receiver (WR), Alabama: We could fill an entire newsletter with Smith's accolades. The 2020 Heisman Trophy winner is a projected first-round pick along with four of his 2020 College Football Playoff (CFP) National Champion Alabama teammates. Can't wait to see what acrobatics he brings to the NFL.
Micah Parsons, Linebacker, Penn State: Though Parsons opted out of the 2020 season due to COVID-19 concerns, his 109 tackles as a sophomore in 2019 and recent eye-popping NFL pro day performance have teams willing to overlook the off-field drama for a chance to supplement their defense.
Trey Lance, QB, North Dakota State: This QB is the most mysterious man in the 2021 NFL Draft. He only started 17 college games, but certainly made the most of them, throwing for 28 touchdowns and zero interceptions during the 2019 season. Tune in on Thursday to see which team is willing to figure him out.