The GIST: We're not fans of owner Dan Snyder receiving almost complete control of the WFT. But what are we fans of? The Maryland women's basketball team.
March 25, 2021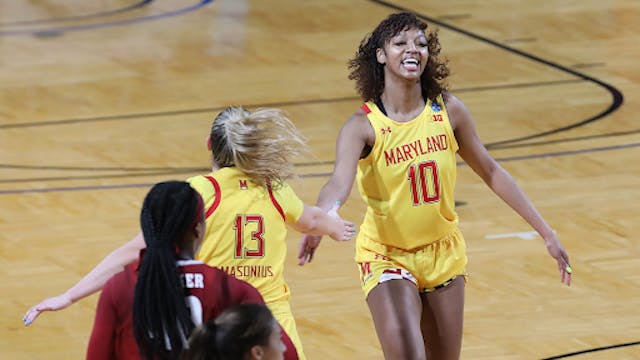 Source: Edward A. Ornelas
And then there was one: VCU, Virginia Tech and Mount St. Mary's are all out of the women's tournament. Either they , were shut down by an or had the misfortune of ...leaving Maryland as the lone DMV squad, women's or men's, remaining in March Madness.
The 2-seed Terps put on a clinic in yesterday's second round matchup against 7-seed Alabama, trouncing them 100–64. The Terps led 30–9 (!!!) at the end of the first quarter and never looked back. Damn. At least one Maryland team knows how to .
Up next: Maryland faces No. 6 Texas on Sunday at 9 p.m. ET in the Sweet Sixteen. Join the bandwagon; already on board.