The GIST: From college football rivalry games to the Washington Football Team's (WFT) strong playoff push, the enthusiasm around the DMV is real. Dig in!
December 10, 2020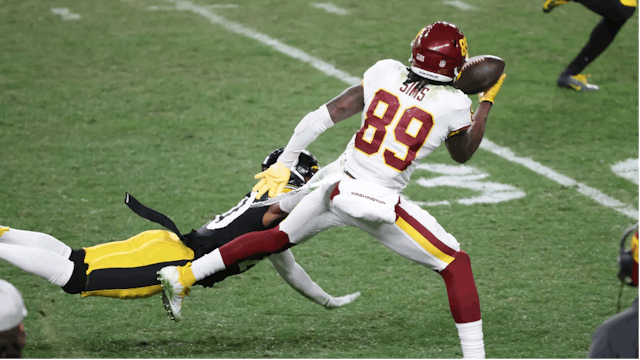 SOURCE: ALEX MOWREY/PITTSBURGH STEELERS
Army-Navy: Saturday's rivalry games kick off on Saturday 3 p.m. ET, starting with the Army-Navy matchup. For the first time since World War II, Navy will be traveling to West Point instead of taking the field in Philadelphia. They've struggled offensively and suffered two losses since returning from a three-week layoff due to COVID-19, but this storied rivalry should fire up the Mids. Beat Army!
Virginia-Virginia Tech: Then it's Virginia-Virginia Tech at 8 p.m. ET. The rescheduled showdown serves as the regular-season finale for both teams and favors Virginia, who have won four straight. Last year, the Hoos claimed the Commonwealth Cup for the first time in 15 years, and they'd like to make it two in a row.
WFT: After the WFT's stunning statement win on Monday, their record remains tied with the NY Giants atop the NFC East, though the Giants hold the head-to-head tiebreaker. But we have faith that the Burgundy and Gold can handle their next opponent —the v. injured San Francisco 49ers of Arizona — to stay in the playoff hunt.