The GIST: We're about a month out from the start of March Madness, so we're bringing you the update on our ranked Chicagoland college basketball teams.
February 11, 2021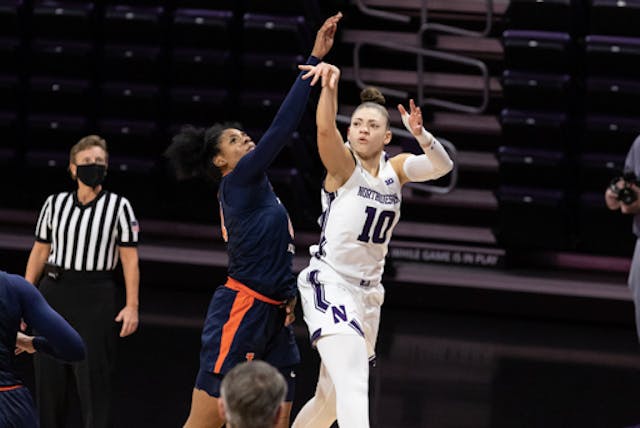 Source: Joshua Hoffman/The Daily Northwestern
Women's: The Northwestern Wildcats have won three straight games — including a decisive victory over the No. 12 Ohio State Buckeyes last week — heading into today's matchup against the Rutgers Scarlet Knights. Wildcat Guards and have led the team to their No. 21 ranking, and we expect another big win from them today.
Men's: Coming off of four straight wins, the U of I Illini to No. 6 in the national rankings. Guard and Chicago native (pronounced EYE-O DO-SOO-MOO) scored his first , leading the team with 21 points in last weekend's 75–60 victory over the No. 21 Wisconsin Badgers.
The Illini improve with each game, which is great timing ahead of a tough Big Ten tournament in a few weeks. Because their 2020 semifinal game was canceled due to the pandemic, it's about time to earn that 'ship.