NFL Week 18: Betting on playoff hope
January 05, 2023
It all comes down to this.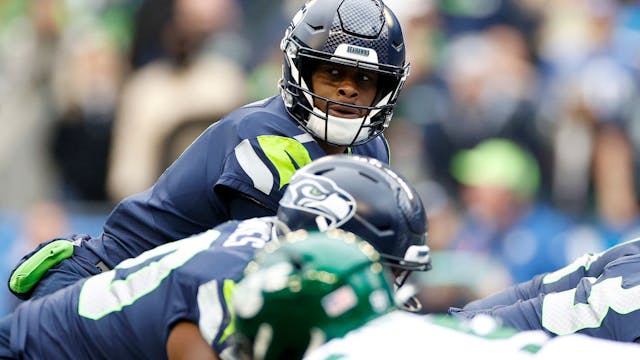 Before the holiday break, about a friend of mine who recently placed their first ever sports bet. Inspired by my pal, I then opened the floor to our sports betting community to share some sports stories too. Here's a couple of my favorite responses:
"The first time I ever watched the Super Bowl I was 12 and at a Super Bowl party. I was the only kid there, but they let me place a bet for the final score. I didn't know anything about football, but I guessed right and won $60, which was a fortune to me."
"I have never been into golf and my boyfriend's family was doing a pool for the Masters. I was like why not jump in on this as well. My friends and I picked our players based on the hottest names (Editor's note: LOL) and after betting on them I was so invested in every golf match. I ended up taking second place in the pool, but of course this was the first year they did winner takes all."
Shout out to these two GISTers for sharing their first taste of sports betting, and for having fun in the process. Only more to be had this week.
Today, while much of the league is still processing last week's scary Monday Night Football scene where Buffalo Bills safety Damar Hamlin during the game against the Cincinnati Bengals, we enter the final week of the NFL regular season.
And while Lex's Picks will go on as well, I will also be making a personal donation to , which has already raised since Monday. Bigger than football.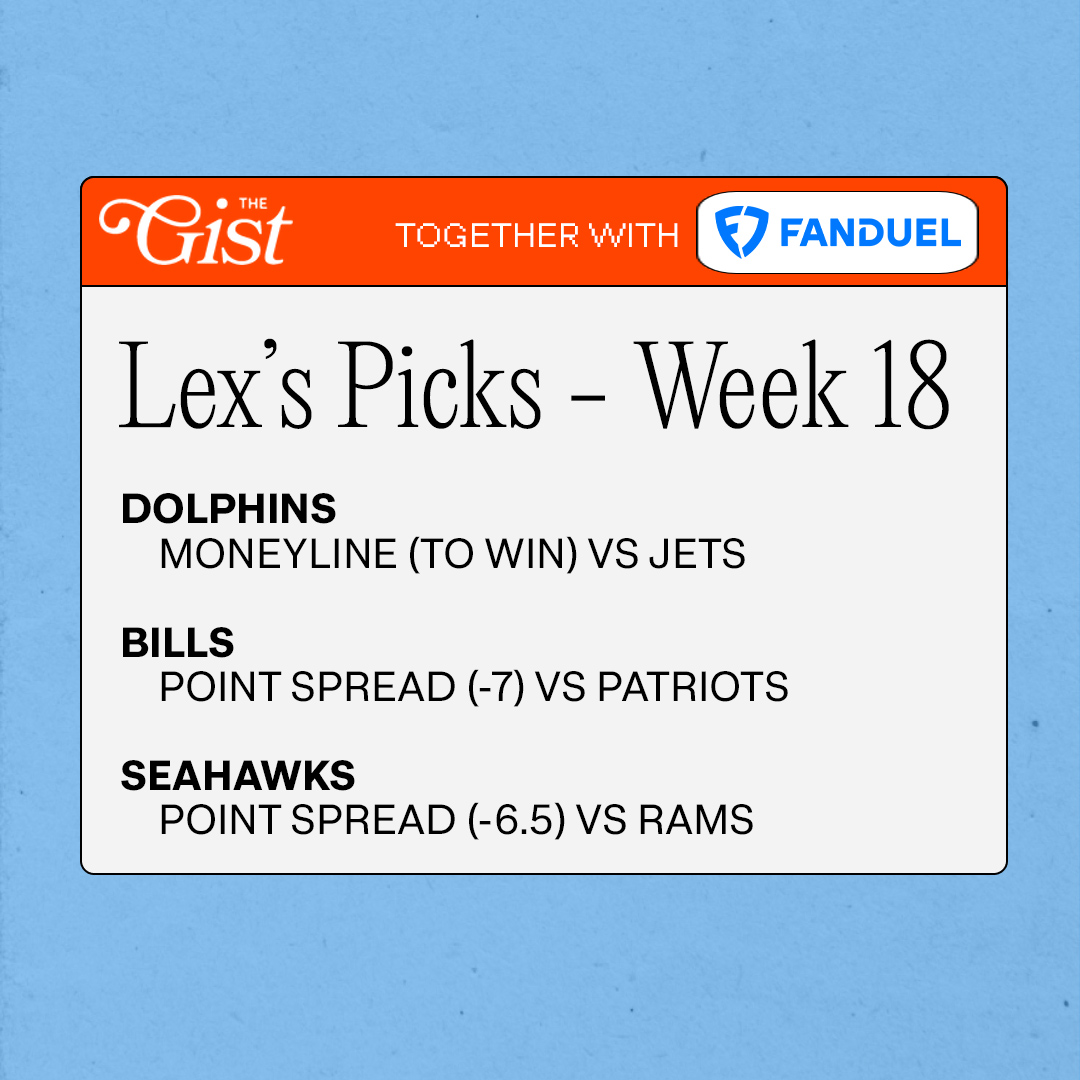 Week 18 features 16 teams with games that don't really matter beyond potential playoff seeding or draft order positioning. So I'm going to focus on two games that do matter.
New York Jets vs. Miami Dolphins, Sunday at 1 p.m. ET: The Jets have already been eliminated from playoff contention, while the Fins need to win and see the New England Patriots lose to the Bills to advance. I say both scenarios play out.
Los Angeles Rams vs. Seattle Seahawks, Sunday at 4:25 p.m ET: It's a similar scenario over in Seattle, where the eliminated reigning Super Bowl–champ Rams will look to play spoiler against the Seahawks, who need a win and have the Packers lose to the Detroit Lions.
The Seahawks should take the big Dub, but I'm not betting on the Cheeseheads losing at home.
My picks aside, I want to leave you with this quote from the aforementioned (and still improving!) Hamlin: "The way I grew up teaches you to cherish everybody in your life because you never know who you'll lose. You could lose anybody. Everybody I talk to, I say 'I love you.'"
So hey, thanks for reading, I love you.