February 10, 2020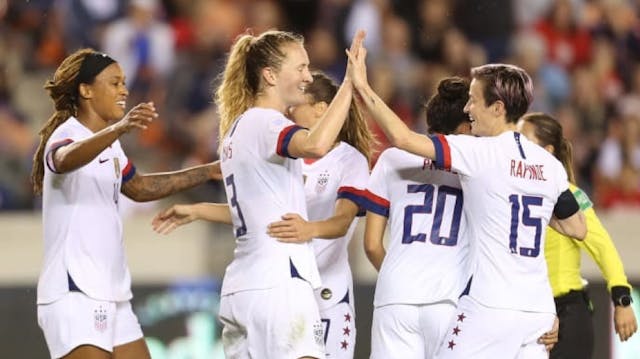 The GIST: Over the weekend, our US women's national soccer team (USWNT) became the second women's team to qualify for the 2020 Tokyo Olympics and TBH, we can't say we're surprised.
Explain, please!: You got it. First, our USWNT clinched a spot in the 2020 Summer Olympics by winning their semifinal match 4–0 over Mexico, in the CONCACAF Olympic Qualifying tournament (reminder: the top two teams in the tournament qualify for Tokyo 2020).
That set the stage for the CONCACAF final yesterday, and we were treated to our favorite thing ever: a Canada-USA final. We haven't lost to Canada since 2001 (!!!) and kept our streak going, beating Canada 3–0...because of course we did. And to put the cherry on top, our star striker, Christen Press, took home the Golden Ball for the best player in the tournament.
And what other team earned a ticket?: Our women's basketball team. Team USA clinched their Tokyo 2020 Olympics spot by winning the 2018 FIBA Basketball World Cup. That said, they still played in Serbia in one of the four FIBA Women's Olympic Qualifying tournaments this weekend.
Our women won all three games, but we were a little bit shaken that they had to come from behind to win 76–71 over a strong Nigerian team. Too close for comfort.