NFL Conference Championships: TikTok is obsessed with Joe Burrow
January 26, 2023
And now I am too.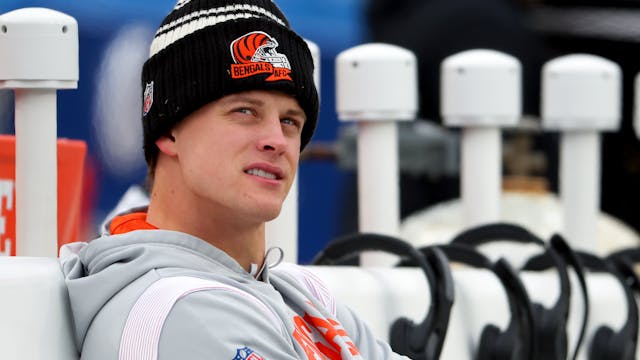 Happy NFL Conference Championships!
And happy Joe Burrow content day to all those who celebrate. With more than 1.5B views on TikTok, the hashtag for the Cincinnati Bengals quarterback (QB) has officially .
And that brings me to the results of last week's poll, where I asked who you think will win the Super Bowl, and who you want to win. The resounding No. 1 answer to both was Buffalo, so, sending hugs to Bills Mafia this week.
Of the four remaining playoff teams, the majority of you think the Philadelphia Eagles will win, but want the San Francisco 49ers to win.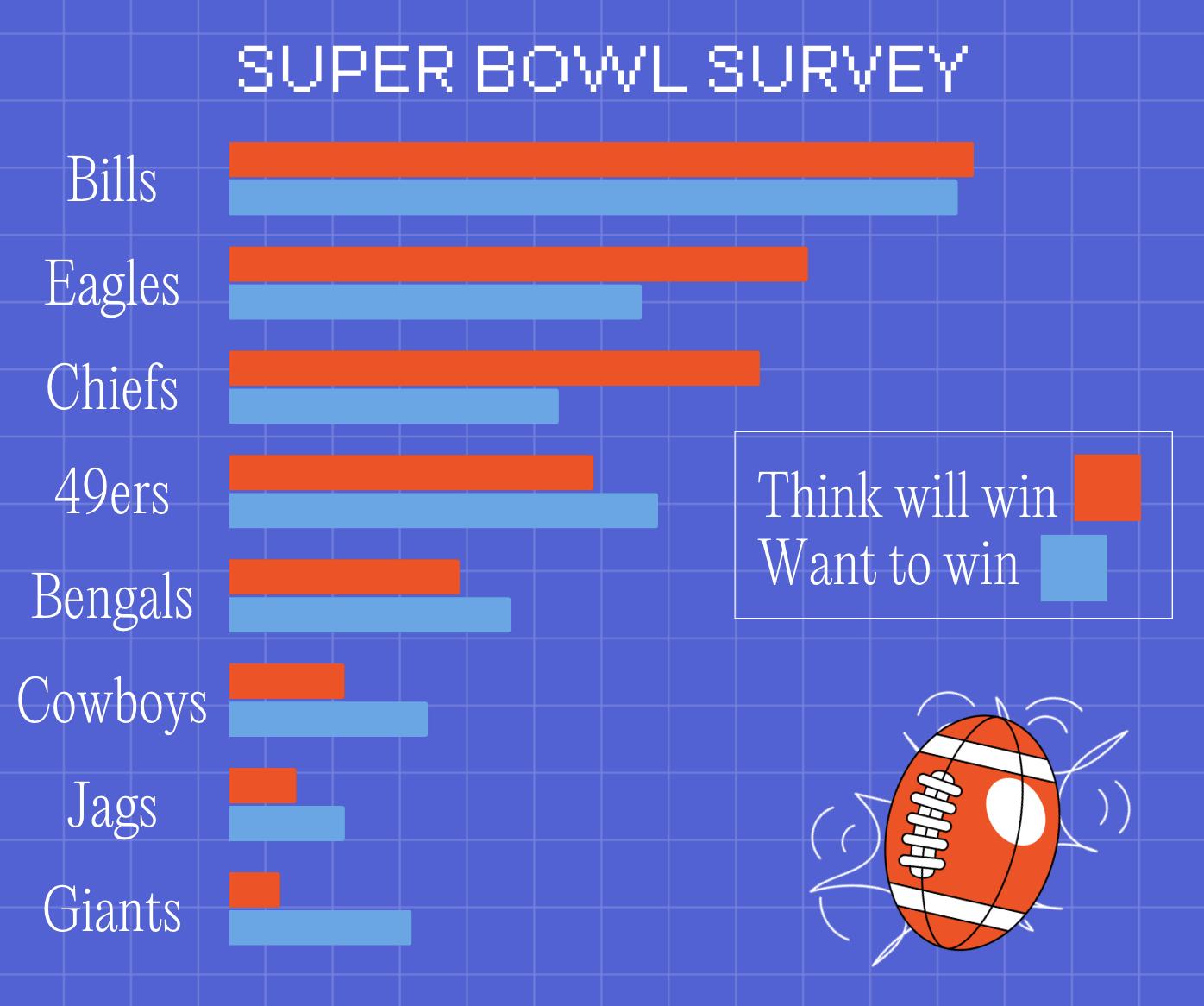 So do you , or your heart? Either way, a Super Bowl bet of $5 or more will score you a chance at a piece of .
How? Retired legendary tight end and will need to convert on a 25-yard field goal attempt during a live FanDuel Super Bowl commercial called the . No pressure.
I went 1-2 with my picks , with my man Joe Burrow tossing two touchdown passes to snag me a win. .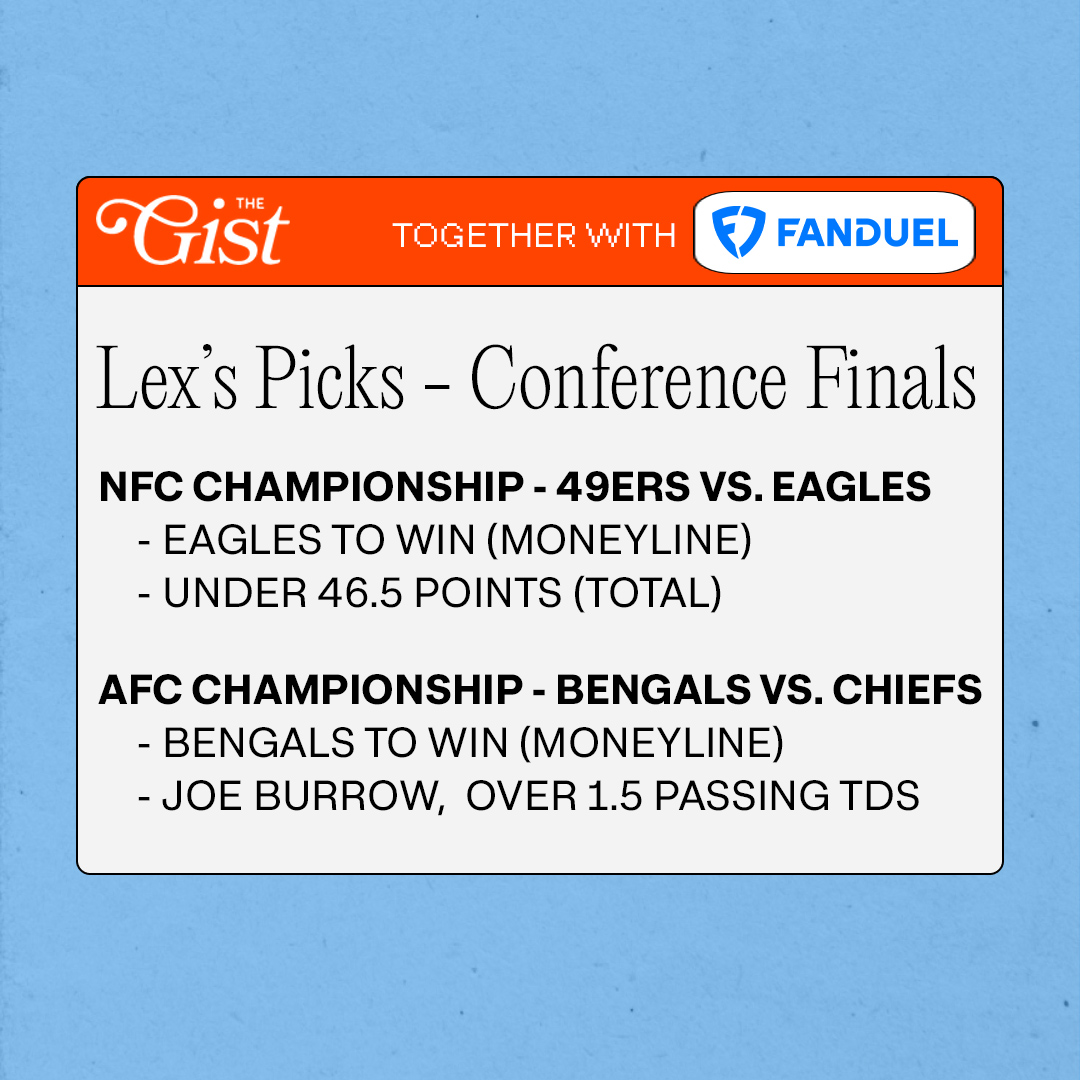 NFC Championship — 49ers vs. Eagles, 3 p.m. ET: If defense does indeed win championships, these teams should have at the Super Bowl. They finished first and second, respectively, for allowing the lowest number of yards per game this season.
Fewer yards allowed likely means fewer points on the board. So I'm betting on the total to be under 45.5 points scored.
And while I've developed a bit of a soft spot for Niners' QB Brock "" Purdy, I'm expecting his lack of experience — starting in just his eighth career game — to catch-up to him.
AFC Championship — Bengals vs KC, 6:30 p.m ET: They're baaaaaack. For just the seventh time in NFL history, the same two teams will play for a conference title in back-to-back seasons.
KC fans will be hoping for a different outcome than last year, when the Bengals ended their Super Bowl hopes in a thrilling . But they're not off to a great start, with star QB Patrick Mahomes nursing a .
only until tomorrow. Just sign up, place a bet of $5 or more, and receive $150 in bonus bets regardless of the outcome of that first bet. Hard to beat that.