The GIST: The Sixers put on a scoring spectacular in their 141–136 win over the Washington Wizards last night, while the Villanova Wildcats have been forced to sit this week out due to positive COVID-19 tests. You win some, you lose some.
January 08, 2021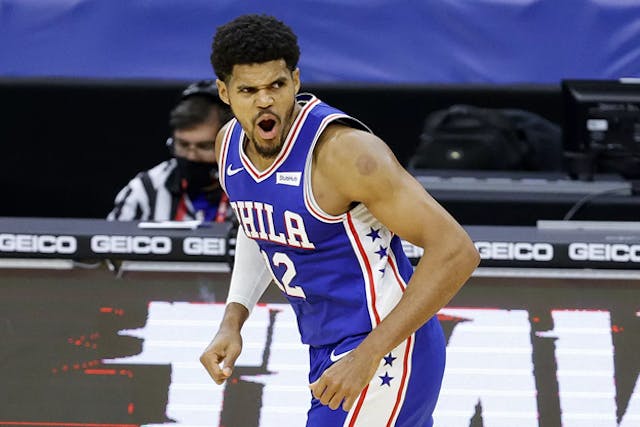 SOURCE: TIM NWACHUKWU/GETTY IMAGES
NBA: In the Sixers' fifth-straight win, the team drained 82 points in the first half, making it the sixth-highest first-half point total in the history of the franchise. Then in the third quarter, forward Tobias Harris notched his 10,000th career point. Just listen to that swish.
Tonight, the team will take on the 4-4 Brooklyn Nets, who are currently without star forward Kevin Durant due to his NBA-mandated quarantine. Anyone else want to break more scoring records? Because this seems like the perfect opportunity.
College: ICYMI, Villanova head coach Jay Wright tested positive for COVID-19 on December 26th, and the program paused for a week to allow for his recovery. But just as the Wildcats began to prepare for their Tuesday game, two players returned positive tests.
In light of these cases, the No. 3-ranked team has postponed all games through January 13th. It's going to get complicated trying to reschedule these matchups, but here's hoping they can get back to safely hooping soon.