The GIST: The WFT's season may have ended on Saturday at the hands of the Tampa Bay Buccaneers, but they more than exceeded expectations. All heart.
January 11, 2021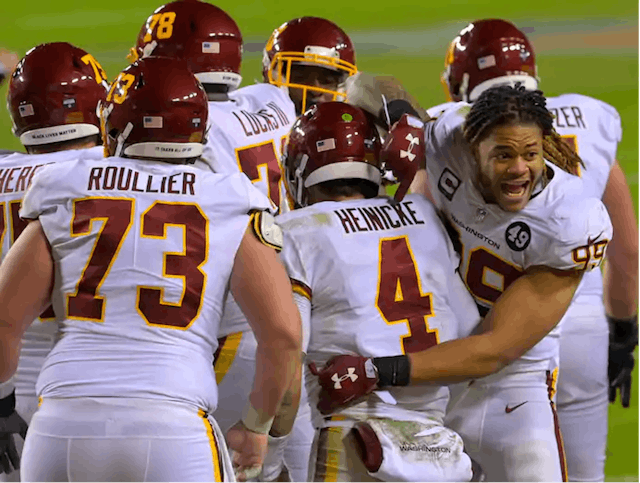 SOURCE: JOHN MCDONNELL/THE WASHINGTON POST
The game: Even without injured QB Alex Smith, the WFT put up a fight against Tom Brady and the Bucs. Much was made about backup QB Taylor Heinicke (pronounced HIGH-NUH-KEY) stepping up to the plate field with an incredible performance, with defensive end Chase Young acting as the ultimate hype man.
The future: The QB situation is a huge question mark moving forward. With Smith rightfully taking his time to decide his future and Dwayne Haskins already gone, will the WFT turn to Heinicke for a longer stretch next season?
After some of Heinicke's alleged pro-Trump tweets resurfaced post-game (hard to confirm since it appears his Twitter account is deleted), keeping him longer may conflict with the organization's plans to seriously change its culture.
The season: All in all, the WFT's season results — especially considering their QB carousel — were a pleasant surprise, and it was exciting watching Young become a star in the making. The future looks mighty bright.