The GIST: It's a big day in the NBA: Toronto Raptor Kyle Lowry's birthday! And because it's also NBA trade deadline day, he might get a new team as a b-day present.
March 25, 2021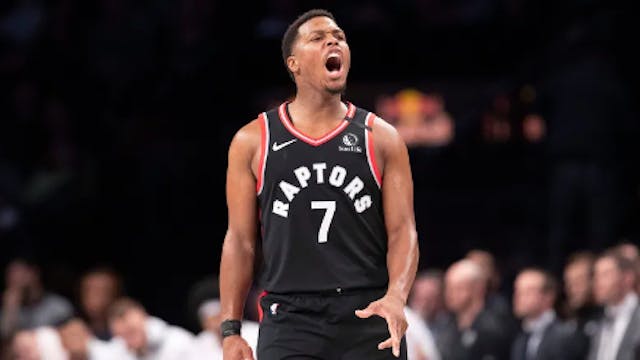 Source: Mary Altaffer/ AP
Up for grabs: NBA champion Lowry is quite possibly the biggest name on the trading block today, and along with his also-available teammate Norman Powell, the Raps may be saying goodbye to some real ones.
Word has it the Philadelphia 76ers and Miami Heat are both in the hunt for the northern stars, while the Sixers are also keeping an eye on Oklahoma City Thunder guard George Hill and New Orleans Pelican Lonzo Ball.
Ball should be a hot commodity today, too. The Chicago Bulls, Atlanta Hawks, NY Knicks and Denver Nuggets are all in the running, but Ball's alleged annual $20-million asking price may be too much for some teams to handle.
Staying put?: Aaron Gordon has been frustrated in Orlando for a while, but after requesting a trade from the Magic last month, it seems as though the star is getting cold feet. Gordon reportedly reneged on his request and could end up staying. Guess he's just not ready to leave The Most Magical Place on Earth yet.