The GIST: The Jets lost and the Giants won. But somehow...we're still surprised? Let's dive in.
December 07, 2020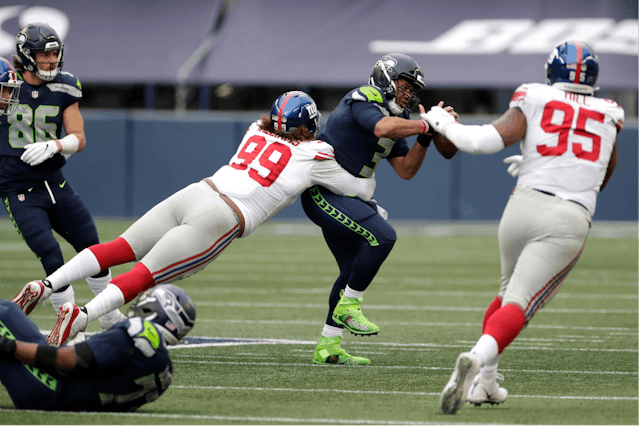 SOURCE: LARRY MAURER/AP PHOTO
Lose the battle, win the war: With QB Sam Darnold playing like the first-round draft pick he was, the Jets looked surprisingly good against the Las Vegas Raiders yesterday. Gang Green was up 28–24 with less than a minute remaining when the Raiders' offense took the field. But because Adam Gase can't have nice things, Raiders QB Derek Carr heaved a 46-yard TD pass at the last second, stealing the game from the Jets. Welp.
Initially it looked like just another Jets failure, but after-the-fact speculation suggests that defensive coordinator Gregg Williams' play-call set the Jets up to lose on purpose. Is that a Tank for Trevor chant we hear?
Getting hot in here: Giants fans had low expectations with QB Colt McCoy replacing an injured Daniel Jones against the Seattle Seahawks yesterday. McCoy did about as expected, completing 13 of 22 passses with one TD and one interception. The real MVPs were the Giants' defensemen, who held a powerful Seattle offense to a single TD and 12 points overall.
The G-men's 17–12 win extended their streak to four games and kept them atop the NFC East. Maybe Santa will finally bring Giants fans a playoff spot this year.