The GIST: Some LA athletes (see: LeBron, Chiney) are being rewarded and honored for their accomplishments. Meanwhile, some teams are rebounding from tragic losses (see: Rams, Chargers).
December 03, 2020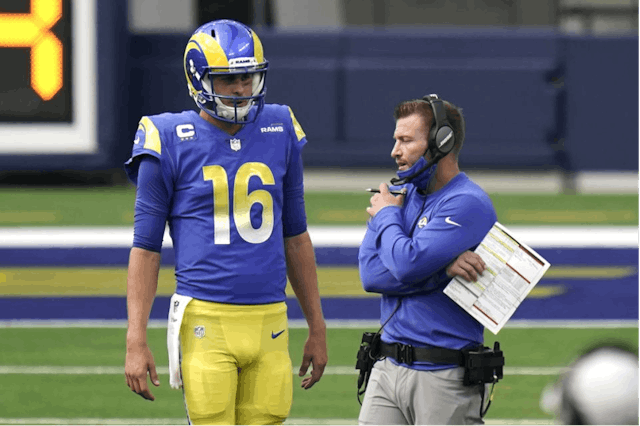 SOURCE: AP PHOTO/JAE C. HONG
The race is on: The Rams face the Arizona Cardinals, another NFC West foe, on Sunday. After embarrassingly falling to the v. injured San Francisco 49ers last week, the Rams cannot afford to lose another critical divisional matchup. But, we're pretty sure quarterback (QB) Jared Goff won't let that happen, considering head coach Sean McVay called him out for last week's poor performance. That will light a fire under your ass.
The Rams' defense, led by defensive tackle Aaron Donald, will have the difficult task of managing dynamic Cardinal QB Kyler Murray. Downfield, Ram cornerback Jalen Ramsey is expected to be "full-speed" this week following a hip injury. Look for him to battle it out against Cardinal wide receiver DeAndre Hopkins. Let's get this bread.
Came in like a wrecking ball: The last time the Chargers faced the New England Patriots, QB Tom Brady was still the face of the franchise and the Pats were perennial favorites. Now it's Cam Newton leading a middling 5-6 New England squad...though, we'll never count a Bill Belichick-led team out.
If Charger defensive end (DE) Joey Bosa (whose fellow DE Melvin Ingram is done for the season) builds on last week's monster performance, it'll bode well for the Bolts on Sunday. And none of those questionable clock management decisions this week, okay? Okay.