PGA rival LIV Golf set to host first event
June 08, 2022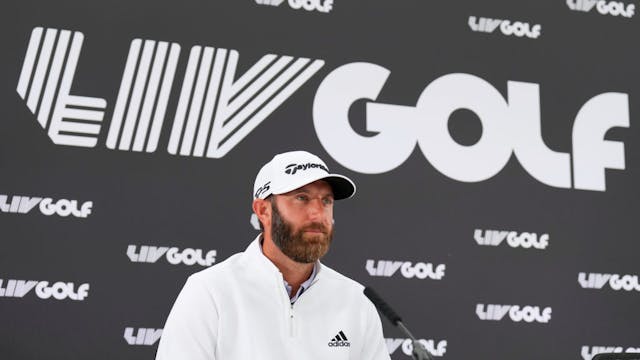 SOURCE: AITOR ALCALDE/LIV GOLF/GETTY IMAGES
The GIST: Somebody call E! because the golf world is teeing up more drama than the Kardashians, with the first event of the Saudi Arabian–backed LIV Golf set to begin tomorrow. Can hardly keep up.
The backstory: The origins of LIV date back to the 2019 announcement of what was supposed to be known as the "Premier Golf League," a new tour to rival the PGA. That league held discussions with Saudi investors, but Golf Saudi ultimately formed their own league in 2020, then referred to as the "Super Golf League."
But things really weren't super. Now known as LIV Golf, the rival tour made headlines back in February thanks to star golfer Phil Mickelson's head-scratching comments about their funding source.
The whole affair has thrust the term sportswashing into the spotlight (and into your inbox — look out for Sunday's Scroll on the topic), with questions being raised about LIV's ties to Saudi Arabia, given their atrocious human rights record.
The latest: With LIV's first event less than 24 hours away, the field — featuring a handful of big-name golfers — is coming into shape. After missing April's Masters, Mickelson will be on the course in London and will be joined by Dustin Johnson, Sergio Garcia and Kevin Na, who all resigned from the PGA Tour in order to compete with LIV.
The future: It's still unclear exactly how LIV will impact the game of golf, especially in these early stages. And things became even murkier yesterday when the U.S. Open — which is notably run by USGA, not the PGA — announced that all eligible players will be permitted to compete in the major later this month, regardless of their connection to LIV. Stay tuned.