The GIST: With no New York football in the playoffs, we're turning to the Nets and the Knicks to fill the void.
January 11, 2021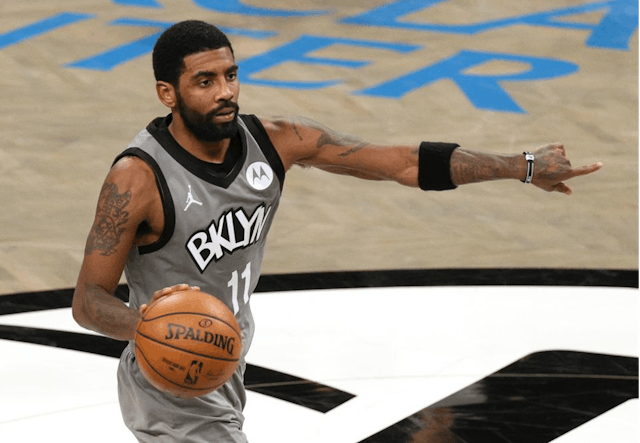 SOURCE: SARAH STIER/GETTY IMAGES
Nets: After being cleared from his mandatory quarantine, Kevin Durant returned to the court last night and wasted no time, leading the team with 36 points. Unfortunately, his high scoring wasn't enough to bring Brooklyn the win against the Oklahoma City Thunder, and the 129–116 loss dropped the team's overall record to below .500. Yikes.
The Nets faced a tough week with both KD and Kyrie Irving missing from the lineup. Irving has been out since Thursday due to personal reasons reportedly related to the events in D.C. While fans respect Irving's decision, they also hope the 7-11 duo will be back making buckets soon.
Knicks: The Knicks were dominated by the Denver Nuggets 114–89 yesterday, marking the first time this season that the Nuggets allowed fewer than 100 points. Embarrassing. Knicks power forward Julius Randle led with 29 points but was the only Knick to score more than 12. Obi Toppin, can you hurry up your calf recovery, please?
A concerning hole in the Knicks' offense: RJ Barrett, who is usually expected to score effectively but went 4-for-13 yesterday. Barrett has been in a bit of a slump, but he desperately needs to step it up if the Knicks are going to turn it around. *fingers crossed*