Dodgers score 11 runs in first inning to take Game 3 over Atlanta Braves
October 15, 2020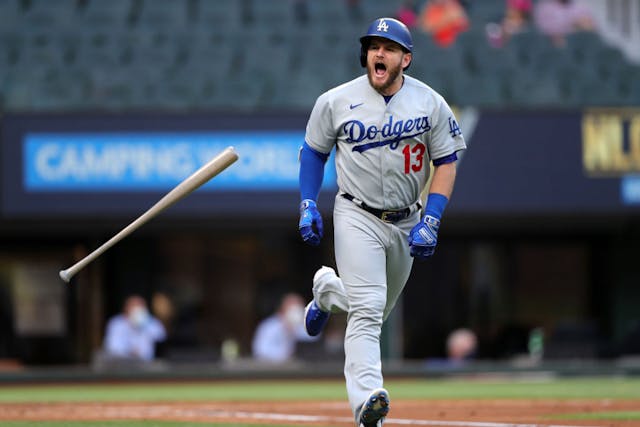 SOURCE: ESPN STATS & INFO/TWITTER
The GIST: The Dodgers dodged a bullet last night, winning Game 3 of the NLCS in emphatic fashion. Oh heck yeah!
Tell me about it: The Dodgers, who were down 2-0 in the series to the Atlanta Braves, said not so fast. If you didn't turn on your TV fast enough, you missed the Dodgers scoring a historic 11 runs (!!!) in the first inning. That big start buoyed them to an 15–3 Game 3 victory. The bats finally woke TF up!
Didn't the Dodgers finish first in the regular season?: They did. But you never know what's going to happen in playoff baseball. Unfortunately, the Dodgers MLB-best offense went strangely quiet in Games 1 and 2 and they still have an uphill battle to climb. But at least they didn't go down 3-0 — history wouldn't have been on their side.
Who's starting Game 4?: Clayton Kershaw is on the mound tonight at 8:08 p.m. ET/5:08 p.m. PT. He was expected to start Game 2, but was a late scratch due to back spasms. Let's tie this baby up!