The pinstripes are back, and so is pitcher Gerrit Cole.
April 01, 2021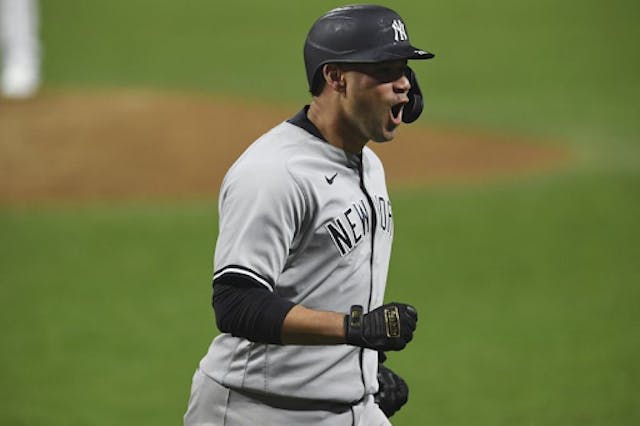 Source: David Dermer/AP
Yankees: The pinstripes are back, and so is pitcher Gerrit Cole. The second-year Yankee will take the mound against AL East rival Toronto Blue Jays at 1 p.m. ET, marking the first time his him live at Yankee Stadium. Somethin' sweet.
The Yanks are the favorites to win not only their division, but also the larger AL title, and the Jays are likely to be close behind them, vying for that precious Wild Card spot. Catch this exciting opening matchup at 1 p.m. ET.
Mets: There's some building around the Mets' season, and we are so here for it. Pitcher Jacob deGrom will be starting his third-straight opening day for the Mets and is looking to repeat history by beating their divisional rival, the Washington Nationals, on day one, just like he did .
At the plate, look for left fielder Dominic Smith, first baseman Pete Alonso, and shortstop Francisco Lindor to pack a punch. Speaking of "," last night Lindor signed a 10-year extension deal. Get used to seeing him beaming around Queens.
Catch him and the rest of the Mets sluggers squaring off against Nats star pitcher, Max Scherzer tonight at 7 p.m. ET. LGM!