The GIST: While the struggling Celtics lost a tough battle with the Atlanta Hawks last night and the Bruins return to the ice against the New Jersey Devils tonight, today we're highlighting a player from the past: the NHL's first Black player, Bruins winger Willie O'Ree.
February 18, 2021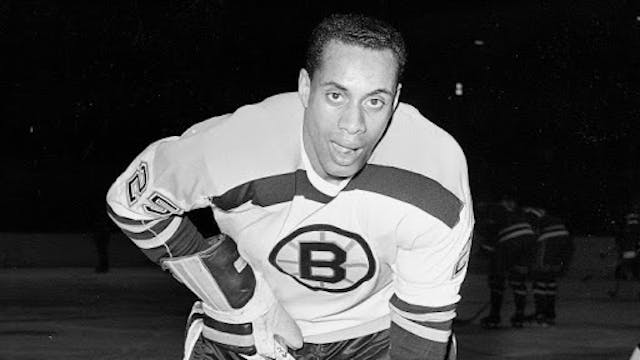 Source: AP Photo
🏒The story: A native of New Brunswick, Canada, O'Ree was playing his second season with the Quebec Aces of the Quebec Hockey League when the Bruins called him up to replace an injured player. O'Ree made his NHL debut on January 18th, 1958, 11 years after Jackie Robinson broke baseball's color barrier.
💪O'Ree's legacy: After retiring, O'Ree joined the league as the Director of Youth Development and an ambassador for NHL Diversity. Though his NHL debut , his enduring impact is well-known and celebrated today, especially in a sport that continues to .
The B's originally planned to retire O'Ree's number 22 in a ceremony at tonight's game but will , when fans can pack the Garden to properly honor the hockey pioneer. Mark your calendar.