Patriots looking to avoid fourth straight loss.
October 29, 2020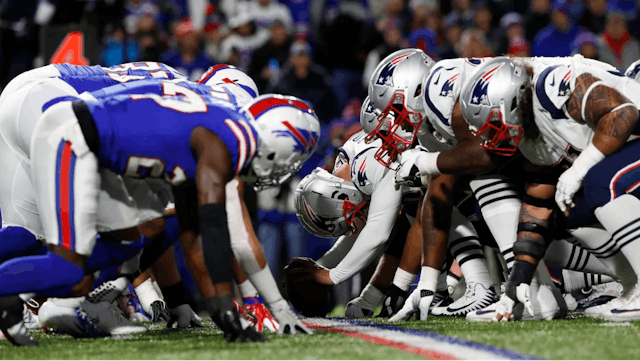 SOURCE: AP PHOTO
The GIST: The slumping Patriots will travel to Buffalo for Sunday's big divisional matchup against the AFC East-leading Bills. One thing that's for sure? A fourth-straight loss cannot happen.
So, the Bills?: Yup. The Bills' quarterback (QB) Josh Allen is impressive this season and his go-to target, wide receiver Stefon Diggs, is even more so. However in recent years, the Pats have dominated this storied rivalry by winning 35 of the last 40 meetings, including 32 wins in the Tom Brady Era. But 2020 is a whole new ball game.
What do the Pats have to work on?: A lot. QB Cam Newton knows he has to play better, especially after two consecutive weeks of lackluster performances. Trying to stay patient...but it's hard not to wistfully look at the success in Tompa Bay.
In more unfortunate news, linebacker (LB) Brandon Copeland was placed on injured reserve yesterday with a potential season-ending pec injury. With the Pats already thin at LB, this is worrisome to say the least.
Anything else?: Rumors started flying yesterday that cornerback and reigning Defensive Player of the Year Stephon Gilmore put his house up for sale. Will the Pats make a move ahead of the November 3rd trade deadline? Please no.