March 05, 2020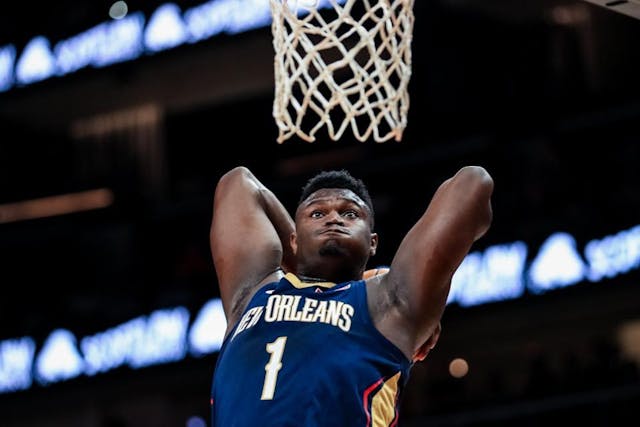 NBA: Zion Williamson is still in #BeastMode. The New Orleans Pelicans' No. 1 draft pick and Rookie of the Year contender put up 21 points against Luka Dončić and the Dallas Mavericks last night. Despite losing in overtime, Zion has now gone thirteen straight games with 20+ points, the only teenager to ever do that. When we were teens we were that productive too…
NHL: Scary news alert. On Tuesday night, New York Islanders defenseman Johnny Boychuk took a skate to the face (luckily it avoided his eye) and it took 90 stitches (!!!) to sew him back up.
While catastrophic facial injuries happen less often than you'd think in a sport where players strap blades to their feet and fly around the ice at 20 miles an hour, the risk is always there. Take Taylor Hall's skate to the forehead. Might be time to revisit the cage argument?
Crosby: In much lighter hockey news, Pittsburgh Penguins superstar Sidney Crosby finally crossed the 800 career assist mark in a 7–3 blowout win over the Ottawa Senators on Tuesday. He got there in 980 games, making him the sixth-fastest player in NHL history to do so, and it couldn't have come at a better time — "Sid the Kid" helped snap the Pens' longest losing streak in more than eight years at six games. Whoa!