The GIST: The Giants are trying to hold onto their playoff slot, and the Jets just want to win one game. Send a virtual hug to Jets fans today.
December 10, 2020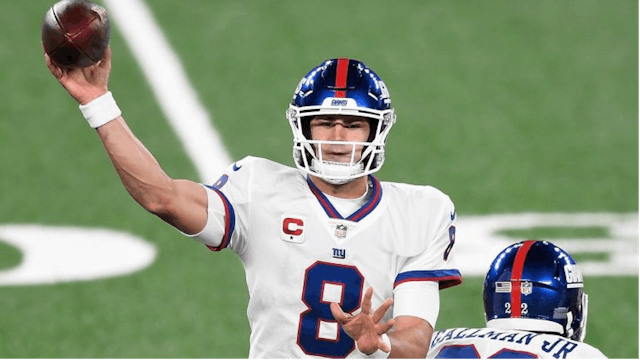 SOURCE: SARAH STIER/GETTY IMAGES
🏈Giants: Although quarterback (QB) Daniel Jones will likely have a healthy-enough hamstring to take the field, head coach Joe Judge is expected to play it safe to avoid more injury with a playoff run in sight. Look for Colt McCoy to start again this week as Jones eases back into things.
The Giants are chasing their fifth-straight win, but with a tough schedule ahead, beating the Cards is crucial to retain their top spot in the NFC East.
Jets: In the wake of the Jets' heartbreaking loss last week, head coach Adam Gase is reportedly still nursing his wounds while defensive coordinator Gregg Williams has lost his job. Hopefully Gang Green can steal some of the Giants' mojo and hand the Seattle Seahawks their second upset in a row. *Puts a single Jets win on the holiday wish list.*
🏀Knicks: On the court, the Knicks tip off the NBA preseason with two games against the Detroit Pistons this weekend. Fans are cautiously optimistic to see how star center Mitchell Robinson looks with the addition of young talent like No. 8 overall pick Obi Toppin. Only one way to find out.