NFL: Times, they are a-changin'
April 08, 2022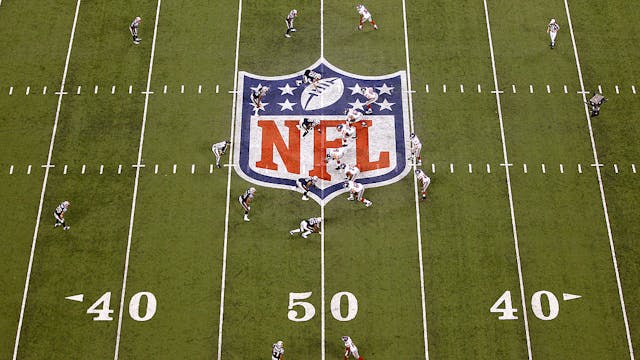 ANDY LYONS/GETTY IMAGES
The GIST: The hits keep coming in the NFL. On Wednesday, six U.S. state attorneys general (AG) sent a letter to commissioner Roger Goodell expressing concern over the league's treatment of women employees and warning of potential legal action if no improvements are made.
The details: The letter — signed by the AGs of New York, Illinois, Massachusetts, Minnesota, Oregon and Washington State — outlines a lengthy list of "potentially unlawful" conduct by the league, including their treatment of employees who experienced domestic violence, "unwanted touching from male bosses" and unequal standards when it came to hiring and promotion.
The letter comes during an ongoing congressional investigation into the Washington Commanders' (mis)handling of sexual harrassment claims.
The lawmakers go on to write, "the NFL must do better — pink jerseys are not a replacement for equal treatment and full inclusion of women in the workplace." Preach.
The context: On the heels of former Miami Dolphins head coach and now Pittsburgh Steelers assistant Brian Flores' bombshell racial discrimination lawsuit in February, this could mark the beginning of a real cultural shift in the NFL. Adding to the momentum, two more coaches — Steve Wilks and Ray Horton — joined Flores' suit yesterday.
Plus, the league expanded its Rooney Rule last month to include women.
Flores' bravery underscores an already apparent but oft-ignored truth in the NFL — change is long overdue. Now, legal action might finally make it happen.