The GIST: The Villanova Wildcats' run in the men's NCAA tournament ended on Saturday in a Sweet 16 loss to the Baylor Bears. Can we pretend it's 2018 instead?
March 29, 2021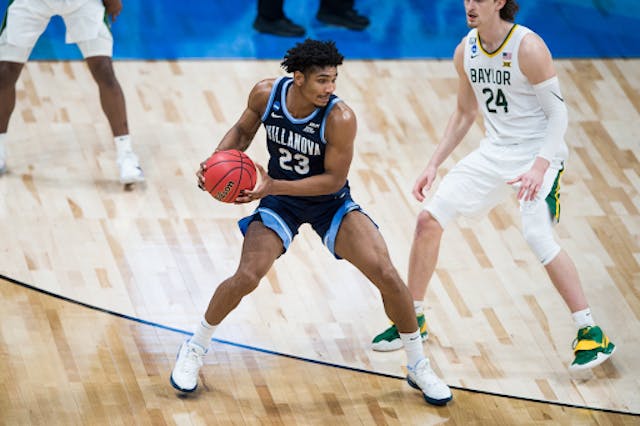 Source: Villanova MBB/Twitter.com
The game: The No. 5 Wildcats came out scoring, earning a seven-point lead at the half on the backs of forward Jermaine Samuels and guard Justin Moore. The No. 1 Bears, who usually boast some of the best three-point shooting in the country, had gone cold, and the upset was so close, we .
But, due to their three-point-shooting woes, the Bears switched it up in the second half, focusing on close-range shots and tightening up on defense.
The bottom line: Considering the 'Cats lost star right before the postseason, Villanova's run to the Sweet 16 exceeded most fans' expectations.
Looking ahead, the aforementioned Moore is expected to return next season — and he will be joined by 'Nova's 2021 , which is ranked as the in the country. March 2022, look out.