The GIST: And then there were four. After a thrilling weekend highlighted by the Keeping Up with the Kardashians reunion two down-to-the-wire Game 7s, the NBA conference finals have officially begun.
June 21, 2021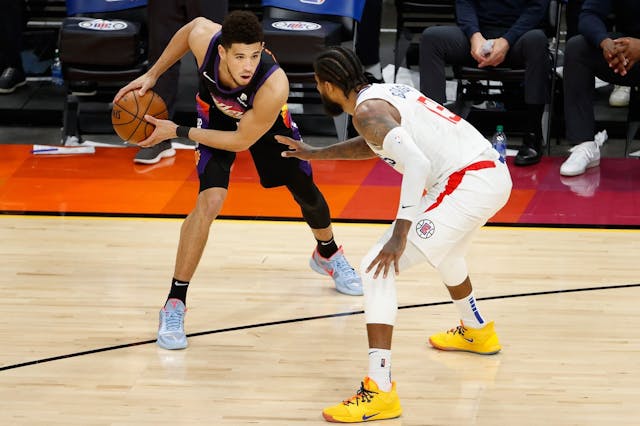 Source: NBA/Twitter
Eastern Conference: The Milwaukee Bucks overcame Brooklyn Net Kevin Durant's (including to send things to overtime) to win Saturday's Game 7. The Bucks will now appear in their first conference finals since 2019 and are potentially en route to ending a 47-year (!!!) finals appearance drought.
Western Conference: Over in the West, the Phoenix Suns jumped to an early 1-0 series lead with yesterday's 120–114 win over the LA Clippers. Of note: both squads were missing key players, as Suns guard Chris Paul remains in COVID-19 protocol and Clippers star Kawhi Leonard is sidelined indefinitely with a knee injury.
With Game 2 set for tomorrow at 9 p.m. ET, it's still TBD whether either will return to the floor in time. Watch this space.