NFL Divisional Round: The kids are alright
January 20, 2023
Eight NFL teams remain in the hunt for the Super Bowl.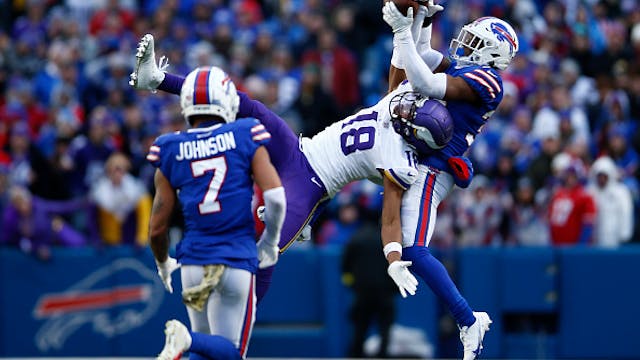 Getty Images
With the () Wild Card Round in the rearview, just eight NFL teams remain in the hunt for the Super Bowl.
And all eight squads are all led by quarterbacks (QBs) under the age of 30, with 23-year-old Jacksonville Jaguar Trevor Lawrence as the youngest and 29-year-old Dallas Cowboy Dak Prescott about to cross the threshold.
Speaking of familiar faces, retired legendary tight end Rob Gronkowski will be making a return to the Super Bowl for FanDuel's , a live commercial in the third quarter where Gronk will attempt to hit a 25-yard field goal.
Wondering who to bet on? The Kansas City Chiefs remain FanDuel's odds-on favorite to win the title (+300 at time of writing, or a 25% chance of winning) followed closely by the Buffalo Bills (+330, or about a 23% chance of winning).
But I'm getting ahead of myself. There's still a lot of playoff football to be played before the Super Bowl, and I have my eye on the AFC matchups.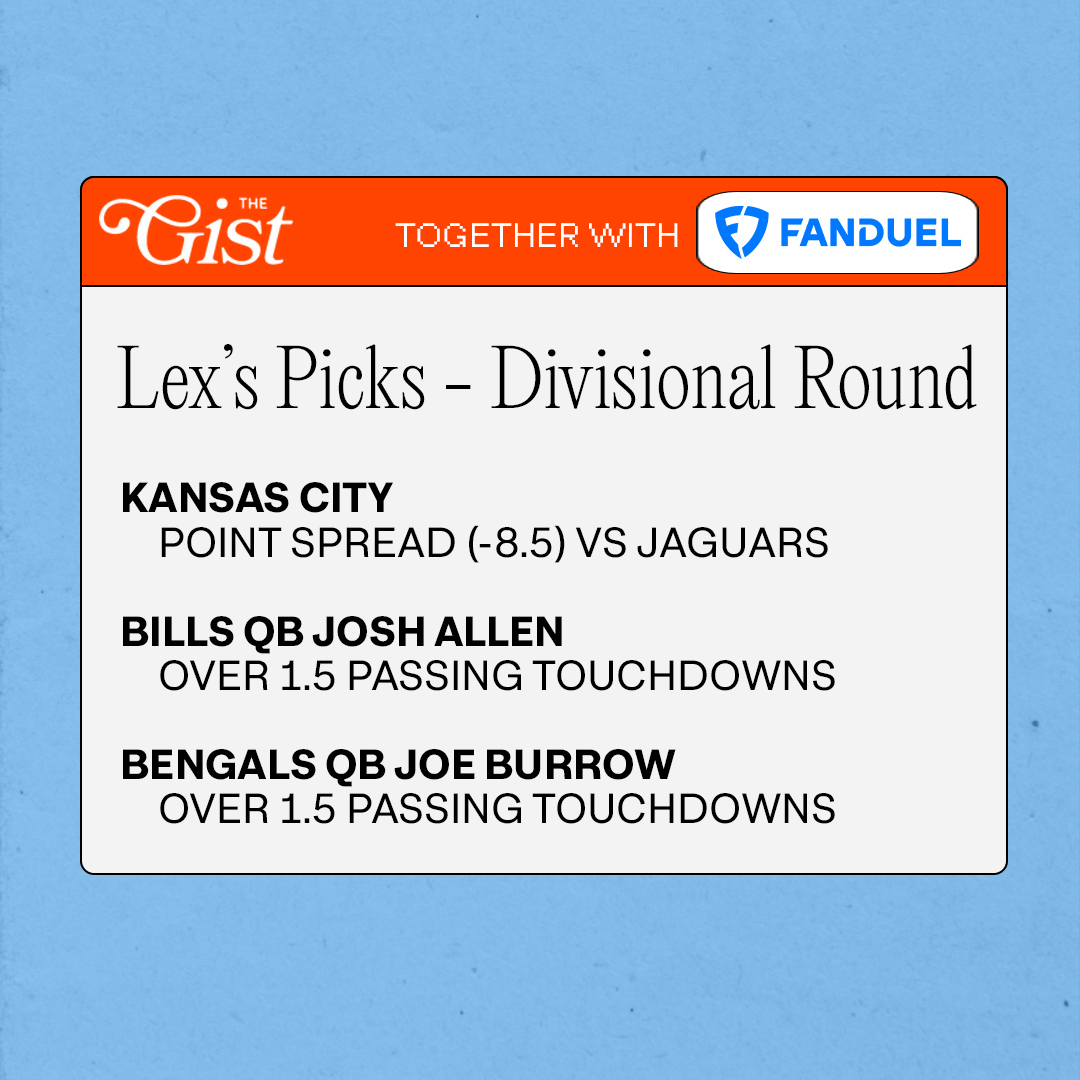 Jaguars vs. Kansas City, today at 4:30 p.m. ET: This is KC's first playoff appearance this year after their conference-leading regular season performance snagged them a first round bye.
Since QB Patrick Mahomes took the helm, KC has never lost their postseason opener, winning by . Sheesh. With FanDuel's set at -8.5 at time of writing, they'd need to win by 9 or more for my bet on KC to payout.
Cincinnati Bengals vs. Bills, Sunday at 3 p.m ET: The game of the weekend and the rematch we've all been waiting for after their Week 17 meeting was (rightfully) canceled when Bills' Damar Hamlin during the game.
only until January 29th. Just sign up, place a bet of $5 or more, and receive $150 in bonus bets regardless of the outcome of that first bet. Nothing to lose.
21+ only. . Need support? Call 1-800-GAMBLER
One last thing — I want to hear from you! Who do you think is going to win the Super Bowl? Who do you want to win the Super Bowl?