The GIST: While we don't love that the Flyers lost 4–3 to the Boston Bruins in overtime last night, we do love a wholesome Carter Hart story (and Gritty, duh). What else do we love? The Sixers' four-game winning streak.
February 04, 2021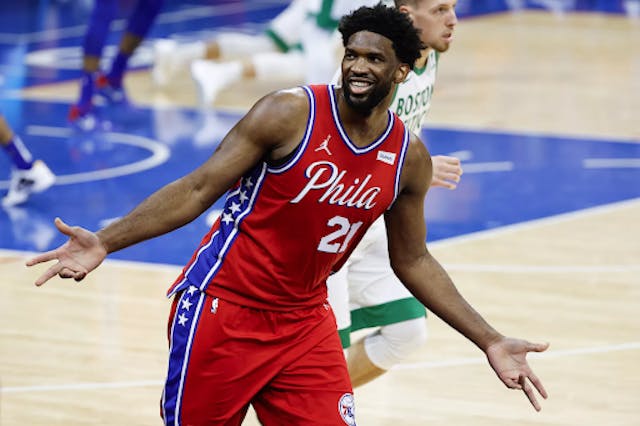 Source: Tim Nwachukwu/Getty Images
The leader: The Sixers beat the Charlotte Hornets 118–111 last night thanks to the efforts of center Joel Embiid and guard Tobias Harris, who scored 34 and 26 points, respectively. In addition to the players, you have to give kudos to new head coach — and recently named — Doc Rivers.
Rivers has led the squad to an impressive 16-6 record, including a 9-1 record in "clutch" situations (when teams are separated by five points or fewer in the final five minutes). Hate the player not the game, baby.
The effects: Rivers' strategy is to empower players to trust their instinct and make quick decisions, and it's clearly working. For example, Harris' three-point shooting has improved from 37% accuracy last season to a current 46%. That's a Rivers .