49ers hand Patriots their 3rd straight loss
October 26, 2020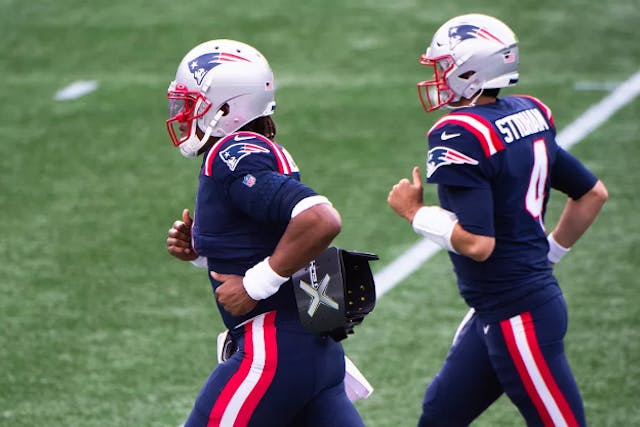 SOURCE: KATHRYN RILEY/GETTY IMAGES
The GIST: Yesterday, the Patriots were absolutely pummeled by the San Francisco 49ers 33–6. Just like a middle school dance, the Pats' third straight loss was painful and embarrassing.
Six points?: It was ugly. All six points came from field goals as QB Cam Newton struggled. His sloppy play (read: turnovers) led to Jarrett Stidham replacing him in the fourth quarter, but Stidham didn't fare much better, taking an interception himself. We chalked up last week's loss to a lack of practice, but this one is inexcusable.
And the defense?: Also ugly. The 49ers totaled 301 yards in the first half alone, marking the most allowed at home by the Patriots in the first half under head coach Bill Belichick (meaning over 20 years). They gave up three touchdowns to Niner RB Jeff Wilson Jr. and made former Patriot backup QB Jimmy Garoppolo's return to Foxboro too sweet. No sugarcoating it.
Who's next?: Oh, just the AFC East-leading Buffalo Bills (aka the Pats' divisional foes). Sunday's game is a must-win. Buckle up.