The GIST: While we're on pins and needles waiting to see who gets hired as the NBA's first-ever female head coach, we guess we should tune in to the conference finals.
June 24, 2021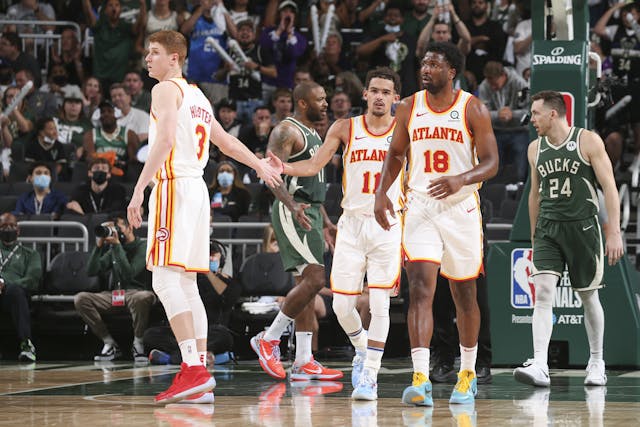 Source: ESPN Stats & Info/Twitter
Eastern Conference Finals: The Atlanta Hawks kicked off the series with a 116–113 win over the Milwaukee Bucks. Milwaukee's stifling defense on Atlanta's Trae Young should've been the main story of the game, but instead, the fourth-year point guard recorded his sixth 30-point road game of the playoffs, the most of any player in their first postseason.
Western Conference Finals: The Phoenix Suns are already up 2-0 on the LA Clippers thanks to a from Deandre Ayton in Tuesday's Game 2. Fun fact: thanks to an unusual number of fouls and reviews, the final 90 seconds of that game took an agonizing 33 minutes.
And things are only looking worse for the Clips: Chris Paul, who'd been out due to COVID-19 protocol, has been officially cleared to rejoin the Suns in Game 3 tonight at 9 p.m. The brooms are getting excited.