October 06, 2021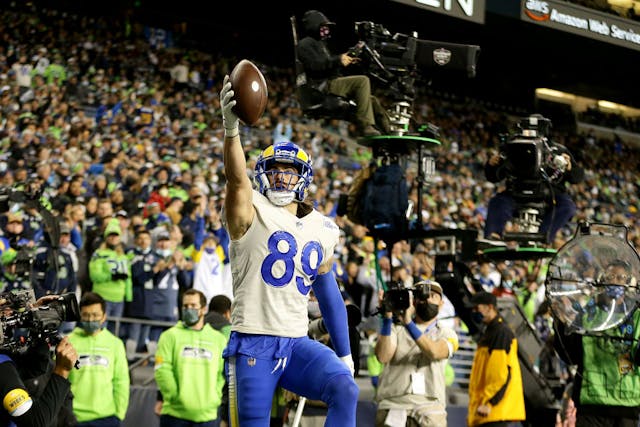 Source: Photo by Lindsey Wasson/Getty Images
NFL: The LA Rams kicked NFL Week 5 off with a bang, defeating the Seattle Seahawks 26–17 on Thursday Night Football. After a slow start, the Rams scored two touchdowns in the third quarter en route to the win. As for Seattle, quarterback (QB) Russell Wilson left the game with , adding insult to...injury.
College football: Another week, another packed slate of key matchups. Kicking things off tomorrow at 12 p.m. ET is the "," which features No. 21 Texas vs. No. 6 Oklahoma. Oklahoma has won the last three matchups, and they look poised to make it four with candidate QB Spencer Rattler leading the way.
Then at 4 p.m. ET, two unbeaten teams — No. 4 Penn State and No. 3 Iowa — go head-to-head. Someone has to lose, and these teams are so evenly matched that we're not sure who it'll be. A must-watch.
Hungry for more? Feast your eyes on the , where the losing team must serve their opponent a postgame barbecue meal. Order up!