The GIST: The Bulls dropped another to the New York Knicks last night, and the Blackhawks won't get another crack at the Carolina Hurricanes until tonight at 8 p.m. ET/7 p.m. CT. So, with the Super Bowl right around the corner, today we're doing something different: taking a trip down memory lane to when our Chicago Bears were world champions.
February 04, 2021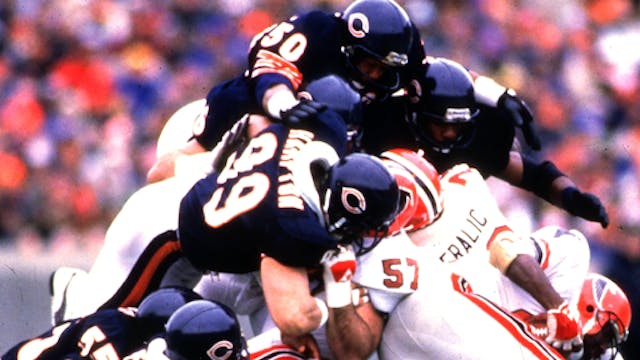 Source: ChicagoBears.com
The dream: Chicago has won only one Super Bowl in franchise history (not including the NFL championships won in the pre-Super Bowl era), and it's kind of : the defensively dominant went 15-1 in the regular season before blowing out New England Patriots 46–10 in the 1985 championship.
Led by defensive coordinator Buddy Ryan, the '85 Bears pioneered a formation called the "46 defense," which was so successful, it kept the Patriots to negative yardage in the first half. Back, back that ass up.
The personalities: The icon himself, head coach Mike Dikta, led a litany of Chicagoland legends, including running back Walter Payton, linebacker Mike Singletary, and QB Jim McMahon. The '85 Bears were not only fun to watch, but they took their fun off the field, too.