Bears earn fifth win of season with win over Panthers
October 20, 2020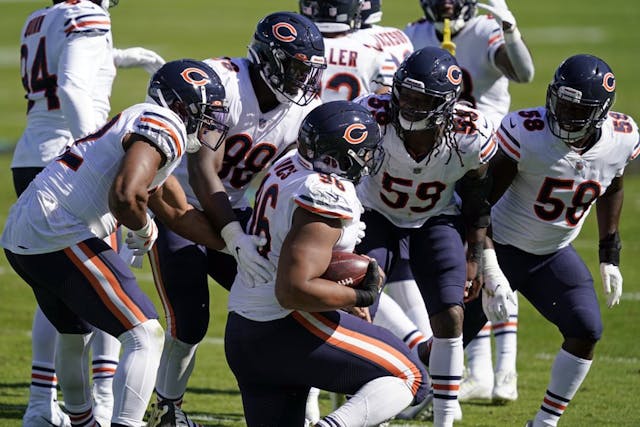 SOURCE: BRIAN BLANCO/AP PHOTO
The GIST: Though the weather may be worse than average, it's still a beautiful Monday in Chicago because the Bears are 5-1 for the first time since 2012. Oh happy days!
In control: The Bears defense was the MVP in yesterday's 23–16 win over the Carolina Panthers. The Panthers' opening drive suffered a Chicago sack followed by an interception, creating the first opportunity the Bears were able to capitalize on to create their early lead.
The defense stayed strong and didn't allow any of the Panthers' 12 first-half red zone (between the 20-yard and goal line) plays to gain more than five yards, keeping Carolina out of the end zone until the fourth quarter. Pretty impressive.
Seize the day: QB Nick Foles is looking more comfortable with every snap (and every Meek Mill song), releasing the ball quickly and effectively yesterday. He came out firing, completing nine of his first 10 throws, and ended with one TD pass and one run in on a QB sneak.
This game shows how serious of a playoff contender the Bears are. While this team is nowhere near perfect, we've seen improvement every game, which is critical as Chicago faces tougher teams in the coming weeks.