Michael Brind'Amour resigns as chair of Hockey Canada's BoD
August 08, 2022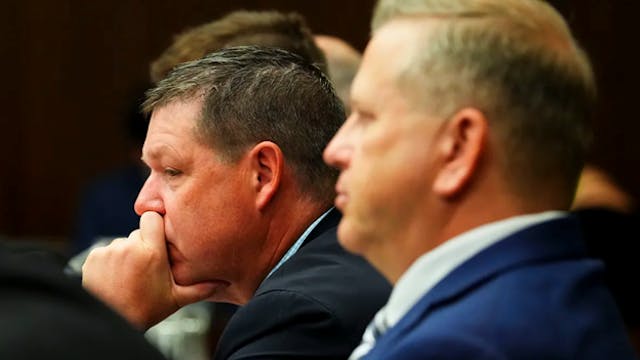 SOURCE: SEAN KILPATRICK/THE CANADIAN PRESS
Content warning: This section contains mention of sexual assault.
The GIST: The ice keeps melting for Hockey Canada over its (mis)handling of sexual assault allegations with Michael Brind'Amour resigning as chair of the board of directors on Friday. Canada's minister of sport Pascale St-Onge said it best: "We're starting to see cracks in the fortress."
The context: The national organization has been under fire since May when it came to light that the federation quietly settled a sexual assault lawsuit involving eight Hockey Canada players, including members of the 2018 gold medal–winning World Juniors team. In response, the Canadian government froze Hockey Canada's funding in June.
Then in July, reporting revealed that Hockey Canada had been using a "slush fund" — financed by membership fees from players across the country — to quietly settle sexual assault claims. Truly horrible.
The resignation: Elected in 2018, Brind'Amour's term was up in November, but his resignation was expected considering the controversy. The board will now appoint an interim chair ahead of their annual meeting, also in November.
What's next: As expected, Canadians and those in the hockey world are angry. A former supreme court justice is now conducting an independent review of Hockey Canada's (lack of) governance, and the hearings on Parliament Hill are expected to continue in September with appearances from Hockey Canada officials and board members.
A long way (with hopefully more firings and/or resignations) to go.