Everything you need to know before the WNBA postseason gets underway.
September 14, 2020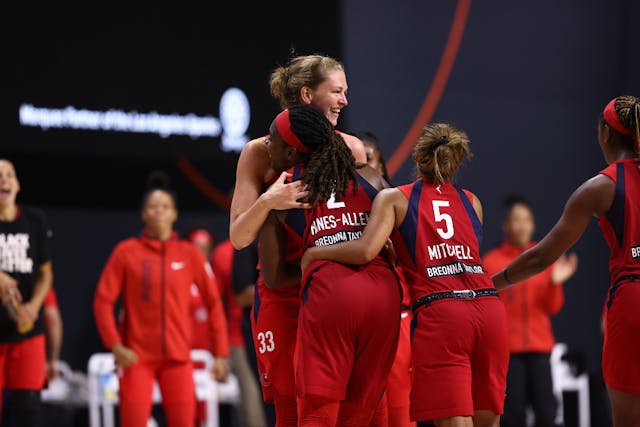 SOURCE: WNBA/TWITTER
The GIST: More playoffs, you say? Coming right up! The WNBA postseason starts tomorrow night, so prepare multiple screens for all the basketball because this is a can't-miss.
How are the playoffs set up?: The WNBA has two conferences with six teams each, but unlike other major leagues, the conferences don't actually mean anything in the postseason: the top eight teams (based on regular season records) in the league will make the playoffs.
There are four rounds of playoffs. Round one is a single-game elimination round, where the fifth-ranked team plays the eighth-ranked team, and the sixth- and seventh-ranked teams face off. Winners will move on to round two, where they'll face the third- and fourth-ranked teams in another single-game elimination. Sweating yet?

The top two teams from the regular season get a double-bye, which means they get to skip right to the semifinals (aka round three), which is a best-of-five game series. Then it's the big kahuna: the WNBA Finals, also a best-of-five.
Sweet. And who's playing?: The Western Conference totally dominated this season. The league's top five teams are from the West, with the Las Vegas Aces leading the way. The Seattle Storm finished in second (with an identical 18-4 record) after losing to the Aces yesterday.
The defending champion Washington Mystics clinched the last playoff spot after defeating the Atlanta Dream in Sunday night's final game of the regular season (so clutch), and the top three teams from the Eastern Conference round out the rest of the playoff field.
Got it. So who's going to win?: It's tough to say, but with Sue Bird, Breanna Stewart and Jewell Loyd leading the way on the Seattle Storm, we're going all in. Action starts tomorrow night at 7 p.m. ET. Follow the full schedule here.