The GIST: Second-seeded Maryland women's basketball was dealt a shocking loss by sixth-seeded Texas last night. Catch us crying among the cherry blossoms.
March 29, 2021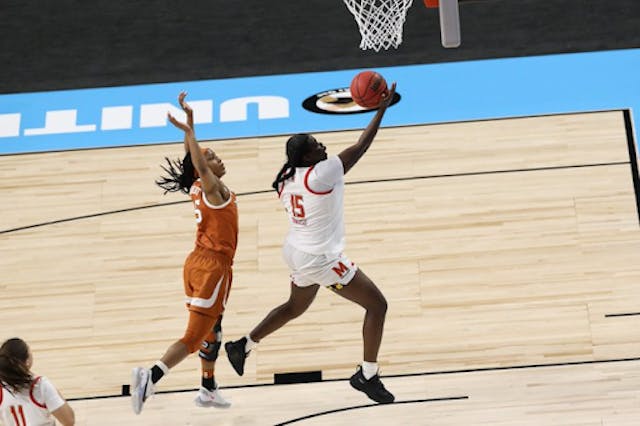 Source: Maryland Women's Basketball/Twitter
The game: Maryland's nation-leading offense sputtered to a halt in yesterday's tight 64–61 loss to Texas. The Terps got off to a fast start, but the Texas defense stymied Maryland, holding them well under their 91.8-point season average.
Diamond Miller led the Terps with 21 points. But they got flustered in crunch time, with Katie Benzan (who averages 50.8% from the three-point line) missing a potential game-tying three.
Longhorn Charli Collier, the presumptive No. 1 pick in next month's WNBA draft, put up 16 points of her own. Salt in the wound.
The future: The Terps' early exit is definitely disappointing, especially after to the 2006 championship-winning squad. But after we wipe away the tears, we're reminded that the future is bright with Ashley Owusu and Angel Reese — just a sophomore and freshman, respectively. The Terps are in good hands.