Texas claims Little League World Series Softball title
August 17, 2022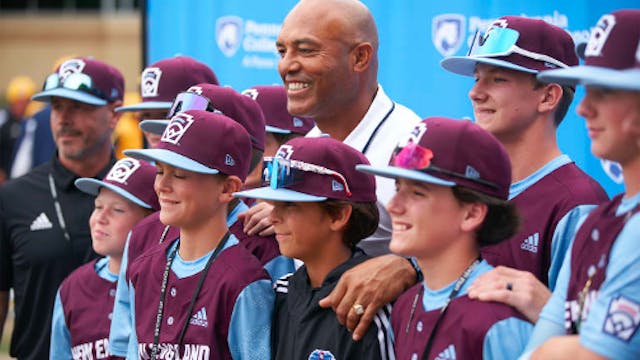 SOURCE: LITTLELEAGUE.ORG
The GIST: Summer's in full swing on the diamond where Texas claimed the Little League World Series (LLWS) Softball title on Monday. Now, baseball's stepping up to the plate with the LLWS getting underway today. Batter up!
The format: The LLWS brings 10 U.S. and 10 international squads of 10- to 12-year-old All-Stars to Williamsport, PA, for a week and a half of competition unlike any other. Those squads are divided into one double-elimination U.S. bracket and one double-elimination international bracket, with the winners of each side squaring off in a winner-take-all final.
The favorites: Keep an eye on Chinese Taipei, who will look to add to their international record of 17 LLWS titles. Another top contender? Japan, who's in the hunt for their 12th trophy.
As for the U.S. squads, Hawaii, the 2018 champs, are saying aloha to the tourney once again. But our favorite team has to be Utah, featuring Falynn Randall, who will be the 21st girl to play in Williamsport. Play ball, baby.