The GIST: Between the top-ranked U of I Illini and the heartwarming Loyola-Chicago Ramblers, Chicago has all the storylines this year. Now all we need is that trophy.
March 17, 2021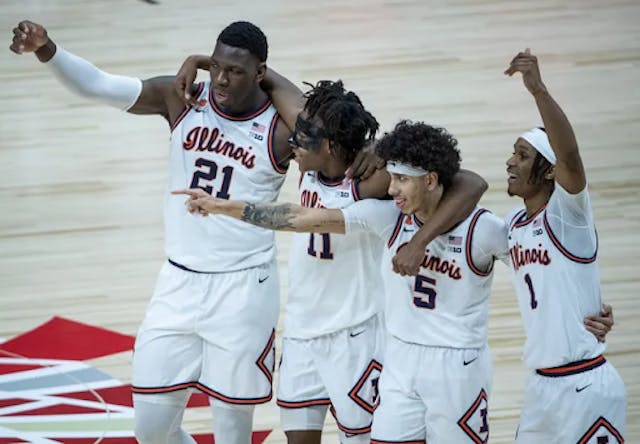 Source: Mykal McEldowney/Indy Star
MF I'm Ill: As one of the four No. 1 seeds in the tournament, the haters will be betting on a U of I Illini upset. But, the Illini are the real deal, and we wouldn't be surprised if U of I celebrates its third ever men's basketball National Championship in April. Ya heard it here first.
While everyone's talking about Dosunmu, and , don't underestimate the powers of 7-foot big man Kofi Cockburn and freshman point guard Andre Curbelo. This team ain't no one-hit-wonder.
The orange and blue face the No. 16 seed Drexel Dragons, who enter the tournament coming off a conference championship win, in the first round on Friday. 16th-seed...cute.


May Sister Jean be with us: ICYMI, the Ramblers, featuring Sister Jean, were America's (besides the ) in 2018.
Coming into the tournament with the and senior center Cameron Krutwig, who, as a freshman, led the Ramblers during their 2018 run, we have a feeling the glass slippers might be Sister Jean's size.