Packers vs. 49ers Thursday Night Football preview.. or not.
November 05, 2020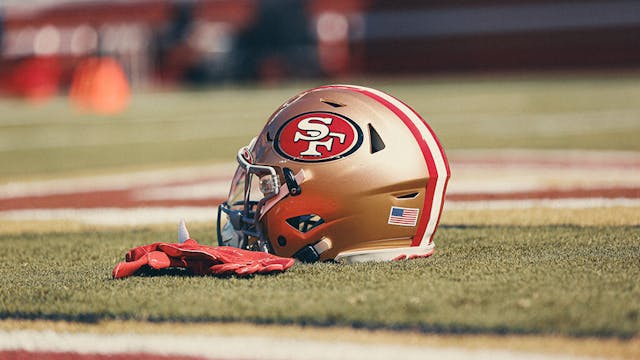 SOURCE: SAN FRANCISCO 49ERS/TWITTER
The GIST: Get ready for Thursday Night Football as the San Francisco 49ers play host to the Green Bay Packers...or not?
Why not?: Because COVID-19, of course. Niners wide receiver Kendrick Bourne tested positive for the virus yesterday morning, leading to a shutdown of the team's facilities. Talk about bad timing. Packers running back AJ Dillon also tested positive earlier this week, and three other Niners were added to the COVID-19 reserve list last night.
There's still a solid chance they'll play tonight (kickoff is set for 8:20 p.m. ET), in which case we highly recommend you make your GIST NFL pick 'em pool picks ASAP as possible. But if any other tests come back positive today, this game could be in jeopardy.
Is anyone else affected?: There were some other cases this week, including Denver Broncos legend and current president John Elway. Baltimore Ravens cornerback Marlon Humphrey "got the Rona," leading to seven "high-risk close contact" teammates also being placed on the COVID-19 reserve list. And Detroit Lions quarterback (QB) Matthew Stafford is on the list, too.
The rising case count (in the NFL, and well, everywhere) doesn't seem to be stopping teams from practicing, playing or letting fans into stadiums for games, though. The Dallas Cowboys could have around 25,000 fans cheering them on in an old-school rivalry matchup against the Pittsburgh Steelers on Sunday (guess we're just ignoring that Texas is a hotspot?).
That said, letting fans in isn't all bad. Many stadiums were used as polling locations in the presidential election, and Kansas City Chiefs QB Patrick Mahomes even split the six-figure cost with his team to ensure Arrowhead Stadium would double as a voting site. The real MVP.