The GIST: The Giants missed the playoffs despite winning yesterday, and the Jets are set to make some crucial decisions about the future. It may be a new year, but we're opting to leave this season in 2020.
January 04, 2021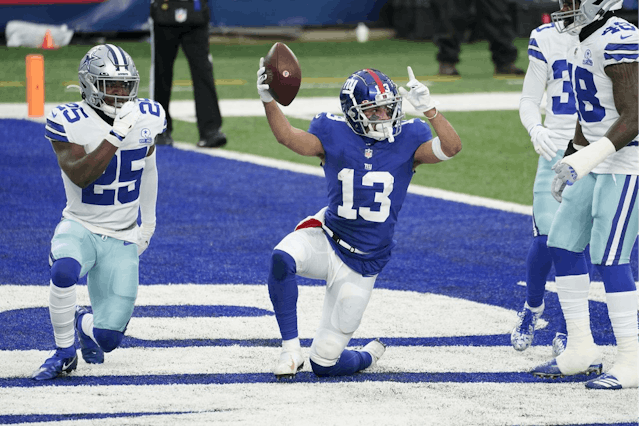 SOURCE: COREY SIPKIN/AP PHOTO
Giants: In a tense must-win match for both teams, the Giants pulled off the 23–19 win against their divisional rival, the Dallas Cowboys. Unfortunately, the G-men's playoff fate was out of their hands as last night's game between the Philadelphia Eagles and the Washington Football Team (WFT) determined the NFC East.
The WFT easily topped the half-hearted Eagles, securing the divisional championship and crushing the Giants' playoff hopes. After starting off this season 0-5, getting this close to the postseason isn't too shabby.
Jets: The Jets ended their dismal season with a 28–14 loss to the New England Patriots yesterday. Now they decide to lose? QB Sam Darnold failed to execute in key moments, buckling under the pressure as trade talks are swirling.
Darnold's future largely depends on what the coaching staff looks like in a few months. Following yesterday's loss, the Jets let go of head coach Adam Gase (finally!), and whoever replaces him will likely work with general manager Joe Douglas to make the call. Next year's team might look very different. (Please?!)