The GIST: A COVID-19-related postponement, a first pitch, first hit major league debut, a fan throwing a ball at a player — this weekend's Red Sox vs. NY Yankees series had more drama than an episode of Mare of Easttown.
July 19, 2021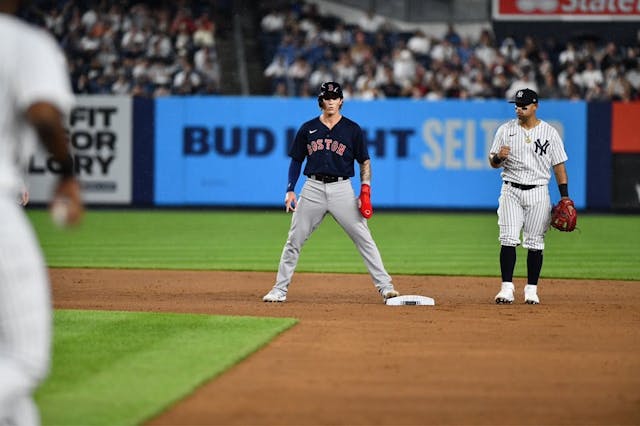 Source: Red Sox/Twitter
The drama: In the sixth inning of Saturday's rain-delayed game, a Yankees fan threw a ball onto the field, hitting Sox left fielder Alex Verdugo in the back. Manager Alex Cora pulled the team off the field while security ejected the fan. There's no place for this, and luckily .
The baseball: Despite a two-for-three day at the plate for Xander Bogaerts (a great sign after he missed Saturday's game due to injury), the Sox couldn't bounce back from Saturday's 3–1 loss, falling 9–1 to the Yankees yesterday. Tough one.
Next up, Boston begins a key three-game series with another AL East foe, the Toronto Blue Jays, tonight at 7:07 p.m. ET. Game on.