The GIST: TBH, in a city of nine million people, there's bound to be fans of each and every one of the 68 men's March Madness teams. But we're giving you "the gist" of each NY team that's going dancing. Sorry, not sorry, transplants.
March 15, 2021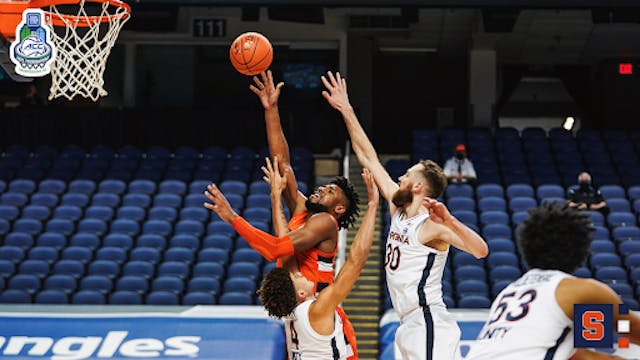 Source: Syracuse Basketball/Twitter.com
Syracuse: The Syracuse Orange were of the Atlantic Coast Conference (ACC) tournament by the Virginia Cavaliers' in the quarterfinals this week.
St. Bonaventure: The 9-seed St. Bonaventure Bonnies cruised their way to the Atlantic 10 Conference title, and punching their ticket to the madness yesterday. While we're pumped for the team, we're still not sure what a Bonnie is.
Whatever they are, the Bonnies take on 8-seed LSU Tigers in the first round on Saturday. It's the East Region's rubbermatch, and we can't wait to tune in.
Colgate: The Colgate Raiders earned an automatic bid by beating the Loyola Greyhounds to win the Patriot League Championship.
Iona: The 15-seed Iona Gaels earned their ticket to the dance by earlier this week. But unfortunately for the Gaels, they're up against the 2-seed Alabama Crimson Tide for the first round. Yikes.