🏈

NFL Draft Preview

April 29, 2021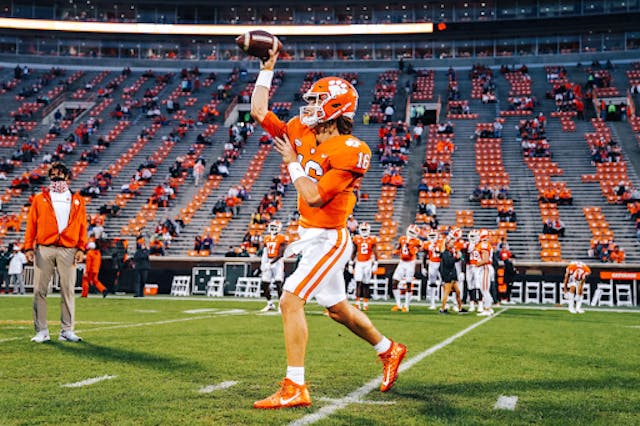 Source: Trevor Lawrence/Twitter
The draft: The draft actually takes place over three days: the first round is tonight, the second and third tomorrow, and the last four on Saturday, totalling 259 picks over seven rounds. The draft is hosting a select number of fans and prospects in Cleveland, Ohio, and Commissioner Roger Goodell will kick it all off at 8 p.m. ET on ABC in the U.S. and TSN in Canada.
The Jacksonville Jaguars sucked the most last season (sorry, not sorry), so they'll pick first tonight, followed by the New York Jets and the San Francisco 49ers — all three of which are looking for a new quarterback (QB).
The top picks: It's the year of the QB, and Trevor Lawrence leads them all. The (seriously, what conditioner does he use?) from Clemson is the overwhelming favorite to go first overall, and another four QBs could be selected tonight, too.
BYU's Zach Wilson, North Dakota State's Trey Lance, Ohio State's Justin Fields () and Alabama's Mac Jones are all expected to be drafted today, with at least three going in the top 10.
Go deeper: Check out our latest and follow all the fun with the .
🎾
🏀
🏒
🏆
Let's get down to business
April 29, 2021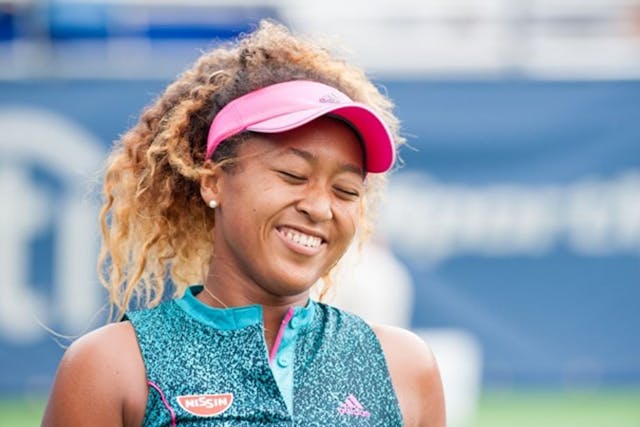 Source: Rena Schild/Shutterstock
🎾Naomi Osaka: The four-time grand slam champion is expanding her empire. Osaka announced yesterday that she's collaborating with Frankies Bikinis on a brand new bathing suit line set to launch in May, and she is also launching a new SPF-loaded skincare line for melanated skin tones. #StayGolden
🐊Gatorade: Sports drink companies are picking up what we've been laying down for years: Bet. On. Women. Gatorade recently created a (very stacked) women's advisory board to help deepen their connection with female athletes, while also holding them accountable in delivering against their guiding pillars. HYFR.
🏀NBA: TIME revealed their first-ever TIME100 list of the most influential companies on Tuesday, and the NBA was named as the top "Leaders" brand, thanks to their global growth. Eight sports-related brands made the list, but only one other sports league was featured: the English Premier League, highlighted for its exemplary broadcasting rights. Jolly good!
🏒NHL: They might not be NBA-level yet, but the NHL is working on growth, too, starting with broadcasting. After 16 years, they've cut ties with NBC to triple their revenue in a new seven-year deal with Turner Sports, and have already signed a deal with ESPN. It'll mark the first time since 1999 that the NHL has two American broadcast partners. Double rainbow.
⚾
⚽
Chicago: Put your back into it
April 26, 2021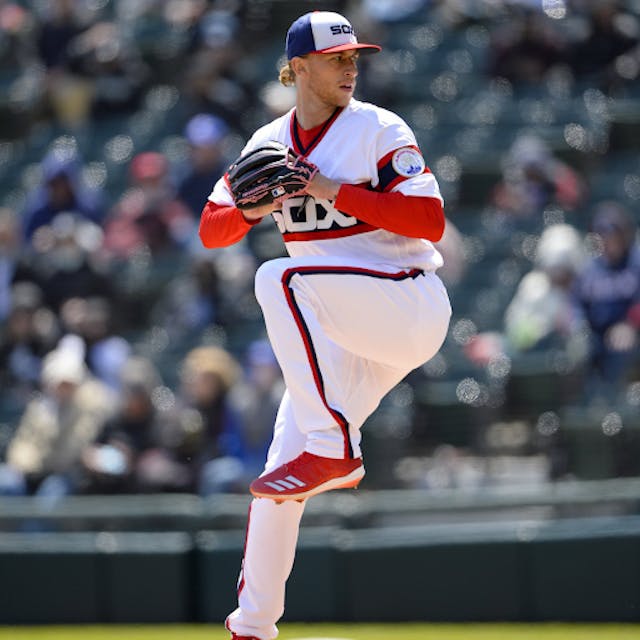 Source: White Sox/Twitter.com
⚾️MLB: After an exciting 15–2 win over the Milwaukee Brewers on Friday, the Cubs fell into their old ways and dropped the next two of the series, including yesterday's 6–0 loss. It was a one-run game through eight innings thanks to Cubs pitcher Jake Arrieta's , but in the end, Chicago's bats fell flat and the Brewers ran away with it. Sigh.
⚽️Soccer: Thanks to the Loyola women's soccer team's third straight Missouri Valley Conference Championship, the Ramblers for the NCAA Tournament. Loyola's quest for the National Championship starts tomorrow, when they take on the Denver Pioneers in the first round at 3 p.m. ET/2 p.m. CT.
After watching the Ramblers, catch the Red Stars' last NWSL Challenge Cup game tomorrow at 10 p.m. ET/9 p.m. CT against the OL Reign.
Given that the Thorns have already clinched the group's slot in the championship match, we'll settle for this game being a fun primer for the Red Stars' regular season, kicking off next month.
⚽
🏆
🏀
Louisiana native Kim Mulkey is heading home
April 26, 2021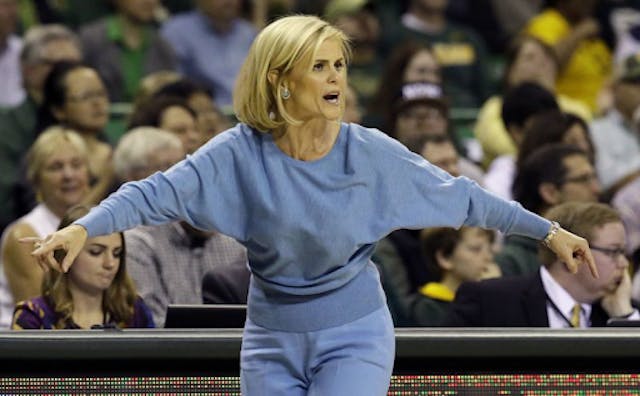 Source: LM Otero/AP
🏀Basketball: Louisiana native Kim Mulkey is heading home. The Baylor women's head coach is after 21 seasons and three NCAA championships. Mulkey turned Baylor from a team who had never made March Madness into a team that missed it only once in two decades, and since LSU hasn't advanced past the first round since 2014, we're likely in for some similar magic.
⚽️Soccer: The NWSL Challenge Cup group stage is still underway, but Portland Thorns FC have already clinched their spot in the final. The Thorns won all three of their matches so far, and since no other team in the West division can catch them, they'll play in the May 8th final against whoever wins the East...which could be determined by tomorrow.
Gotham FC are currently leading the East, and could clinch if the North Carolina Courage lose to Racing Louisville FC at 6 p.m. ET today, and if they beat the Washington Spirit tomorrow at 7 p.m. ET.
⚽️SoccerFootball: Switching gears to the of the UEFA Women's Champions League semifinals, American Alana Cook for Paris St-Germain (PSG) in the team's 1–1 draw against FC Barcelona yesterday, while Bayern Munich beat Chelsea FC 2–1 in the other matchup. The second leg is set for Sunday, so follow along .
💪UFC: Though much of this weekend's UFC 261 hoopla centered around Chris Weidman's awful leg injury (if you haven't seen it already, ), "Thug Rose" Namajunas and Valentina "Bullet" Shevchenko owned the night. Both MMA stars dominated their respective title fights with , proving that Saturdays are, in fact, for the girls.
🏐
🏈
🥎
No. 2 Kentucky's historic season ended with their first-ever volleyball national title
April 26, 2021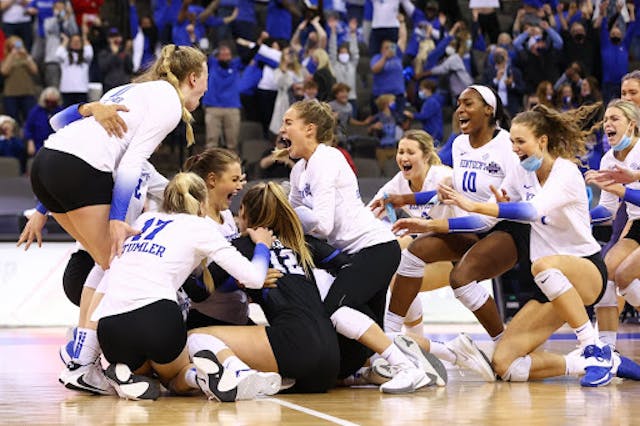 Source: Kentucky Volleyball/Twitter
🏐Volleyball: No. 2 Kentucky's historic season ended with their first-ever volleyball national title, as the Wildcats defeated No. 4 Texas in a four-set thriller on Saturday night. Fresh off her honors, senior Madison Lilley posted a career-high 19 digs and was named the tournament's most outstanding player. ?!
🏈Football: Most Football Championship Subdivision () schools pushed their seasons to the spring due to COVID-19, so there's more football for us with their championships now underway.
Highlights from Saturday's first-round action include James Madison University (JMU) Jawon Hamilton's . Talk about not throwing away your shot.
🥎Softball: There was some herstory on the diamond this weekend. On Friday, Saint Anselm senior pitcher Morgan Perry tossed a in a 3–0 win over St. Michael's College. The next day? Perry tossed a (!!!), striking out 10 batters en route to the first perfect game in program history and her record-breaking 79th career win. What, like it's hard?