🏀

LA: Don't let this be March Sadness

March 17, 2021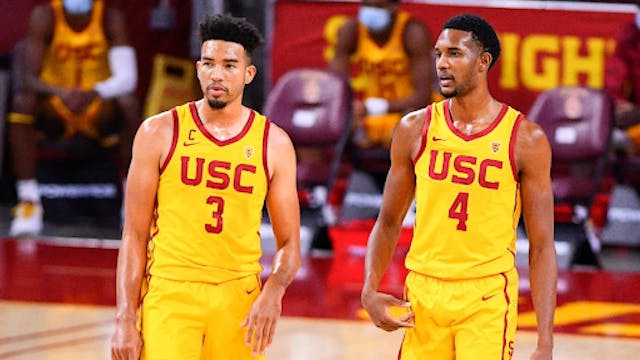 Source: Brian Rothmuller/Icon Sportswire via Getty Images
No. 6 USC vs. No. 11 TBD: USC's first-round opponent is still a mystery for now. The sensational Evan Mobley and the Trojans will take on the winner of Thursday's play-in game between Wichita State and Drake (the school in Iowa, not the rapper) on Saturday at 4:30 p.m. ET/1:30 p.m. PT. Wichita State, led by Tyson Etienne, could like they have all season.
If it's Drake, keep an eye on their leading scorer ShanQuan Hemphill. He broke his foot in December and might make his return in the NCAA tourney. Possible gamechanger.
No. 11 UCLA vs. No. 11 Michigan State: UCLA, most recently losers of four straight, is stuck in a doozy of a play-in game against Michigan State. The Thursday 9:57 p.m. ET/6:57 p.m. PT battle between the two storied programs determines who earns party challenge BYU in the first round. And good to note, BYU just gave national championship favorite Gonzaga . Tough road.
🏀

D.C.: Party crashers

March 17, 2021
Source: Tommy Gilligan/USA TODAY Sports
First Four: As two of the four lowest-seeded automatic qualifiers, No. 16 Mount St. Mary's and No. 16 Norfolk State must contest an additional play-in game tomorrow at 5:10 p.m. ET and 8:40 p.m. ET respectively. First round bound?
Upset watch: Four of these schools may have a shot at beating their higher-ranked, first-round opponents: 10-seeds Maryland, Virginia Tech and VCU, as well as 12-seed Georgetown.
Perhaps a change of scenery, away from the tough Big Ten, could help Darryl Morsell and the Maryland Terps upset No. 7 UConn on Saturday at 7:10 p.m. ET.
Keve Aluma (pronounced KEV-AY) and the Virginia Tech Hokies hope to take advantage of No. 7 Florida — who've lost three of their last four games — on Friday at 12:15 p.m. ET.
VCU's stifling defense is up against No. 7 Oregon's excellent offense. See on Saturday at 9:57 p.m. ET.
And last but not least, the red-hot Georgetown Hoyas. Can they keep the magic alive against No. 5 Colorado on Saturday at 12:15 p.m. ET?
Grim outlook: No. 4 UVA's leave the reigning national champions with scant preparation for the first round. And their opponent on Saturday at 7:15 p.m. ET is dangerous: No. 13 Ohio, who back in November, were a of beating now 1-seed Illinois. Gulp.
🏀

New York: When you wish upon a star

March 15, 2021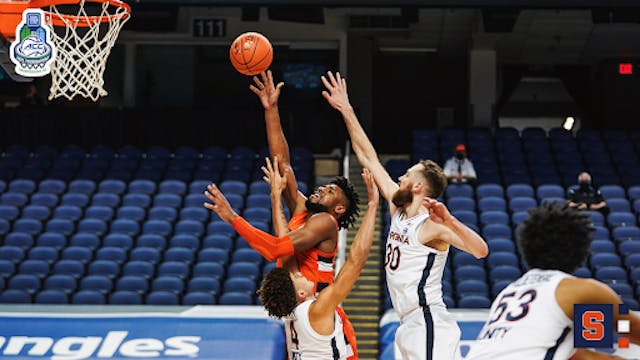 Source: Syracuse Basketball/Twitter.com
Syracuse: The Syracuse Orange were of the Atlantic Coast Conference (ACC) tournament by the Virginia Cavaliers' in the quarterfinals this week.
St. Bonaventure: The 9-seed St. Bonaventure Bonnies cruised their way to the Atlantic 10 Conference title, and punching their ticket to the madness yesterday. While we're pumped for the team, we're still not sure what a Bonnie is.
Whatever they are, the Bonnies take on 8-seed LSU Tigers in the first round on Saturday. It's the East Region's rubbermatch, and we can't wait to tune in.
Colgate: The Colgate Raiders earned an automatic bid by beating the Loyola Greyhounds to win the Patriot League Championship.
Iona: The 15-seed Iona Gaels earned their ticket to the dance by earlier this week. But unfortunately for the Gaels, they're up against the 2-seed Alabama Crimson Tide for the first round. Yikes.
🏀
🥎
🏐
Seattle: We write wins not tragedies
March 15, 2021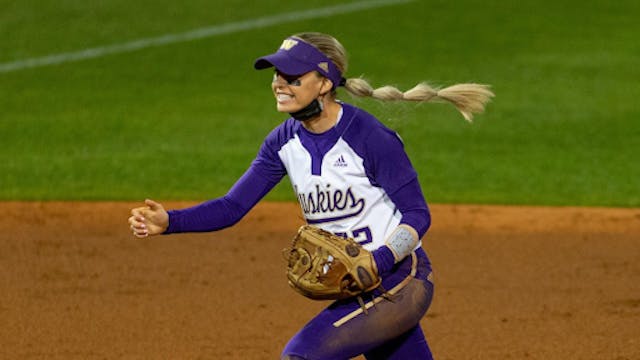 Source: Red Box Pictures
🏀MBB: Surprise, surprise...Gonzaga was named the top overall seed and top dog in the West Region in yesterday's March Madness selection show. They'll face either Appalachian State or Norfolk State in the first round on Saturday.
🥎🏐UW: No. 8 UW softball finished the Husky Classic undefeated, taking down Portland State 5–2 in yesterday's rainy affair to wrap up their non-conference slate. Now it's time to face opponents in the Pac-12, one of the toughest softball conferences in the nation. Here. We. Go.
The UW women's volleyball squad (also ranked eighth) served up victories of their own, concluding a weekend series sweep over USC yesterday. Middle blocker Lauren Sanders , posting 10 blocks. Dubs up.
🏀

The mic's always hot, asshole

March 15, 2021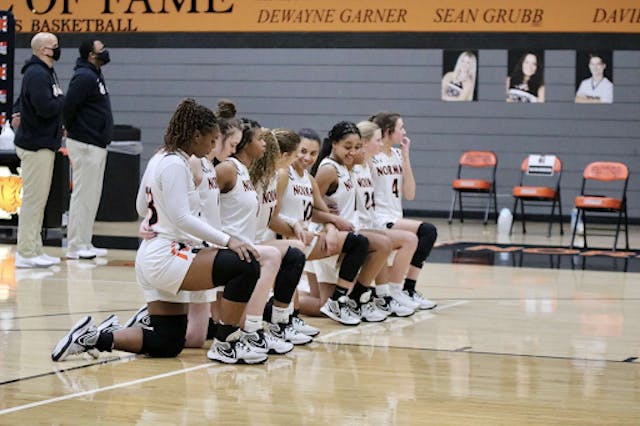 Source: Macie West/Norman High School
The moment: Last Thursday, Tulsa's Norman High School girls' basketball team was about to play in the quarterfinals of the Oklahoma state championships. As the pre-game anthem played, the entire team knelt and linked arms.
The "apology": We put in air quotes because we're not buying it. Rowan on Friday, acknowledging his hateful words and attempting to apologize, yet laid most of the blame not on his obvious racism, but instead on his Type I diabetes and spiking blood sugar. Oh, is racism a symptom of insulin deficiency now?
The victory: Despite Rowan's wish that Norman High get "their ass kicked," the reigning champs won the game and the state championship, capping a perfect 19-0 season and living out Michelle Obama's catchphrase, "When they go low, we go high."
As for Rowan, the players wore their response to him on T-shirts ahead of the title game on Saturday: "THIS IS WHY WE KNEEL." The day also happened to be the one year anniversary of Breonna Taylor's murder.
The team received the support of many, but the has to be our favorite. Ignorance and hate cannot define them.