🏒

⚾

🏀

🏈

Guess who's (maybe) back, (maybe) back again?

May 28, 2020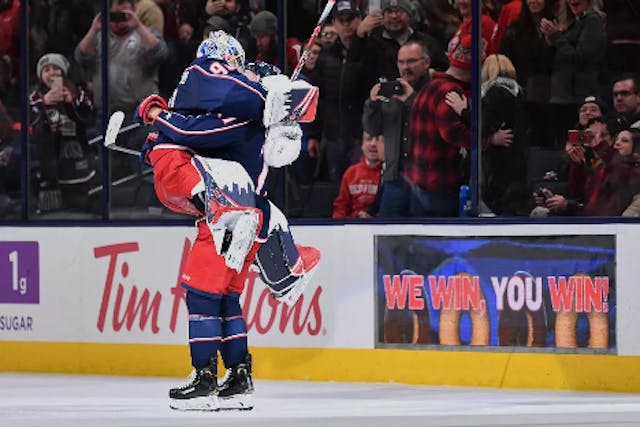 JAMIE SABAU/NHLI VIA GETTY IMAGES
The GIST: The NHL is the first pro league in North America to give us hope a real, detailed plan for returning to play. Meanwhile, the MLB is disrespecting its players, the NFL is wearing rose-colored glasses and the NBA is stringing us along. Does this situation remind you of a rom-com or what?
LOL it does. So, what's the NHL's plan?: Basically exactly what we reported on Monday (we're so ahead of the times!). On Tuesday, NHL commissioner Gary Bettman announced that the regular season is over and 24 teams will play in an unusual Stanley Cup playoff scenario. No word on when (or if) it will start, but the league has promised thorough safety and testing measures when it does.
Bettman also confirmed the league will use two hub cities (one for each conference) with seven US cities and three Canadian cities in contention to host. Due to international travel restrictions, NHL deputy commissioner Bill Daly all but confirmed they'll likely play in the US, but that hasn't stopped the Alberta government from trying to host in Edmonton. Shoot your shot!
Any other NHL news?: With the regular season officially over, the end-of-season awards can be decided! The Art Ross Trophy, which is won by the player with the most points (one point for each goal and assist), will go to Edmonton Oiler Leon Draisaitl (pronounced DRY-SIGH-TULL), after he put up 110 points in just 71 games. Impressive.
New (again) dad Alexander Ovechkin of the Washington Capitals and Boston Bruin David Pastrnak will share the Maurice "Rocket" Richard Trophy for most goals after they each tallied 48.

And the Boston Bruins are the Presidents' Trophy winners after "finishing the season" (quotes because did they really though?) with the most points (two points for a win, one point for an overtime loss).
So what's up with the MLB?: On Tuesday, they submitted their official return-to-play proposal to the MLB Players Association (MLBPA), and the MLBPA is having none of it. The MLB proposed some pretty drastic cost-cutting measures that would dramatically decrease players' salaries.
Sure, these guys already make a ton of money and we get that everyone has to make some sacrifices nowadays, but the league may have taken this one too far. They're suggesting a paycut of anywhere between 47 and 77 percent to players' salaries, depending on their original salary amount.
Where's the NBA at?: Let's pop them under the TBD column. There was talk that the Disney World plan could be finalized during tomorrow's weekly Board of Governors meeting, but it's looking like we might need to wait a little longer for confirmation. And there are new reports that play could start up in late July, but no one's confirming anything.
NBA commissioner Adam Silver said he'd have an answer for us by June 1st, so be sure to check in with us again on Monday.
Any other comeback plans?: The NFL still has time before September kickoff, but they're planning on having fans in the stands by then. Uh, we'll see how that one goes. The WNBA has finalized their rosters, the CFL has given the go-ahead for all teams to open practice facilities, and MLS is letting their players practice again...but only if they want.
⚽

Fever pitch

May 28, 2020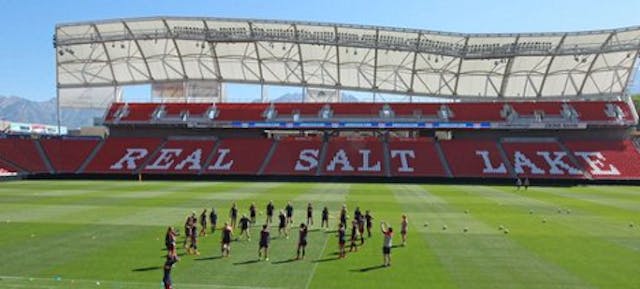 RICK BOWMER/AP
The GIST: Before any of the men's pro leagues will see sports action, the women will get to show them how it's done. Classic. The NWSL is planning a month-long tournament to kick-start the regular season and we can hardly wait.
Yes! When? Where? How?: They'll start with an Olympic-style group stage format on June 27th with each of the league's nine teams playing four games. Then the top eight teams will move on to a knockout round to determine the NWSL Challenge Cup champions.
All 25 games will be played between two spectator-less stadiums right outside Salt Lake City, Utah, (home to Utah Royals FC) where lockdown restrictions have eased. The players will be flown in on chartered planes, housed in two nearby hotels, tested regularly and have to follow a slew of safety rules.
And this is for sure happening?: Well…the plan is somewhat ambitious and completely dependent on a couple of things. For one, Salt Lake City will need to stay safe and open. If the city or state sees any major outbreaks, they could limit large gatherings (and with 22 players on the field at once, we'd say that's a large gathering).
Most importantly, the players will have to want to play. This could be hard because, on top of COVID-19, many players are concerned with playing most games on artificial turf, an injury-prone surface that women's national teams everywhere have been fighting against for years. The players have the ability to opt out, and TBH, we wouldn't fault anyone who chooses to.
🏆

🎾

Changing of the guard

May 28, 2020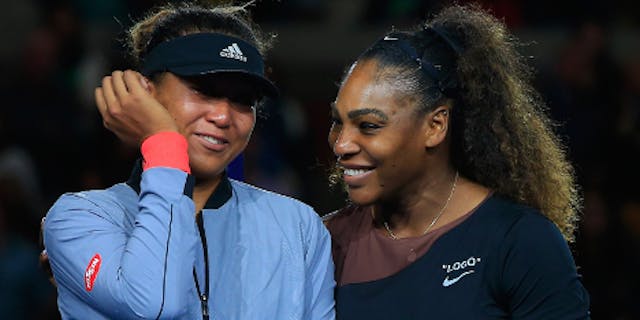 GETTY IMAGES
Making money moves: Forbes released some jaw dropping figures this week, confirming that the queen of tennis, Serena Williams, has been dethroned...on the money list. She's still the GOAT (in our humble opinion), but 22-year-old tennis phenom Naomi Osaka is now the highest paid female athlete in history. Let that one sink in.
Over the past 12 months, Osaka raked in $37.4 million — $1.4 million more than Serena, who has been the highest paid female athlete for the past four years — making most of her hard-earned dough through sponsorships.

When Forbes releases their top 100 highest-paid athletes list next week, it will be the first time since 2016 that two female athletes will make the list. Two out of 100 — let that one sink in.
Like a boss: Vanderbilt University has made herstory, hiring Candice Storey Lee as the school's athletic director (AD). Lee is the first woman and first Black woman to run an athletic department in the SEC (Southeastern Conference, one of the most accomplished sports conferences in the NCAA) and is only one of five female ADs in the NCAA's Power Five (the top five conferences). Enough acronyms for you?
Lee has a good history with Vanderbilt, too, having served as the interim AD since February and as captain of the basketball team in the late '90s.
Dream team: The ESPYs, ESPN's annual multi-sport award show, will have a different look and feel this year, and we couldn't be more excited. The show plans to focus on heroism and humanitarian aid and will be hosted by our favorite power couple, soccer superstar Megan Rapinoe and basketball legend Sue Bird. ESPN must've noticed the pair's stellar hosting skills on A Touch More.
🏀

🏒

Get'cha head in the game

May 25, 2020
BRUCE BENNETT/GETTY IMAGES
The GIST: The NBA's and the NHL's plans to return to play are well underway, and with the players' associations now giving the go-ahead, we could be in for a summer of intense action. So much for summertime sadness.
What's the NBA's plan?: On March 11th, the NBA was the first professional league in North America to suspend play, after Utah Jazz Rudy Gobert tested positive for COVID-19. Now the league is looking to resume with a single-site scenario in Orlando, Florida.
The NBA and the National Basketball Players Association are in talks with Disney to host a tournament at the ESPN Wide World of Sports Complex. The huge complex (we're talking 220 acres of sports) has enough facilities for teams to practice and play and plenty of space to house all players and necessary staff. Oh, Mickey, you are so fine.
Would they finish the regular season or jump to playoffs?: No one knows just yet. Most teams had played about 65 regular season games when they suspended play, but many TV broadcasting contracts require teams to play a minimum of 70 games. If the NBA chooses to skip right to the playoffs, teams could be out a lot of money.
And the NHL?: The NHL followed the NBA's lead, suspending their regular season on March 12th, and are now organizing their 24-team back-to-play plan. The proposed format will have the league jump right into the Stanley Cup Playoffs (though they'll be a bit different than the normal playoffs) and teams will be seeded based on their points percentage as of March 12th, excluding the bottom seven teams in the league (sorry, Ottawa fans!).
The top four teams from each conference (eight in total) will get a bye to the second round, leaving the remaining eight teams in each conference to compete in a best-of-five series in the first round of playoffs. The league has discussed the idea of using hub cities to host each conference, so they'll need to decide how and where the final round, which will feature the best team from each conference, will play out.
So how likely are we to see these tournaments?: It's looking pretty good. On Friday, the US government announced a travel ban exemption that would allow any foreign athlete to enter the US for the purpose of competing. And (for better or worse) many American states are relaxing their pandemic restrictions, meaning all foreign players can return to their market cities and most can start practising again.
The Canadian government has yet to issue any similar exemptions, so the likely scenario has all competition playing in safe "bubble" cities south of the border. But since these games will be spectator-less anyway, we're totally fine watching from home with some microwave popcorn.
⛳

A match made in heaven

May 25, 2020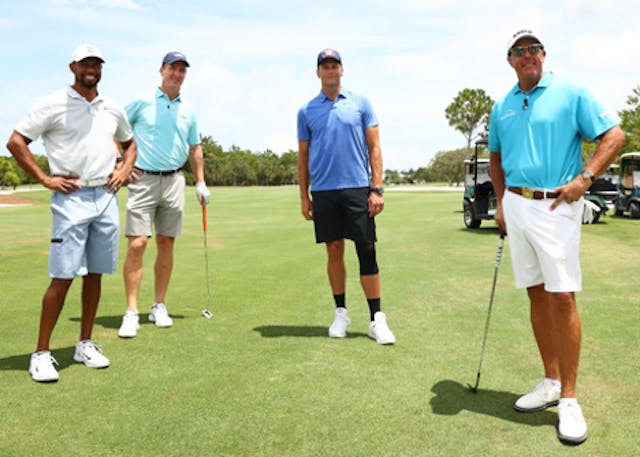 MIKE EHRMANN/GETTY IMAGES
The GIST: It was a crossover for the ages. Two of the best NFL quarterbacks, Tampa Bay Buccaneer Tom Brady and retired Denver Bronco and Indianapolis Colt Peyton Manning, and two of the best golfers, Tiger Woods and Phil Mickelson, faced off in a charity golf game yesterday, and sports fans everywhere rejoiced.
Tell me everything!: On American Thanksgiving in 2018, Tiger and Phil faced off in The Match, an exhibition golf match to determine once and for all who the better golfer is (spoiler: Phil won) — and to make a boatload of money.
So fun!: Isn't it though? The foursome teed off after a slight rain delay and treated us to some mediocre golf and hilarious trash talk, pant-splitting and betting with the guest commentators Charles Barkley and Justin Thomas. In the end, Tiger and Peyton got the W, but really, we all won, with the tournament raising $20 million.
And when do we get to watch the real stuff?: The PGA is still holding strong to their June 11th restart, though a few of the top players will sit it out. Meanwhile, the LPGA is looking to make their comeback on July 15th. Still, many non-American LPGA and PGA players are waiting to see what testing protocols will look like before committing to any events.
They're also not stoked about quarantining for two weeks after entering the US, followed by a two week quarantine once back at home, saying it would be too much time away from their families. Good news for the Brits though: the European Tour (Europe's pro golf tour, which usually runs concurrently to the PGA Tour) is looking to restart the season with a month-long UK tour — the hottest news to hit the UK since the Spice Girls reunion tour.