🏀
🏊‍♀️
🏒
D.C.: Just keep swimming
March 04, 2021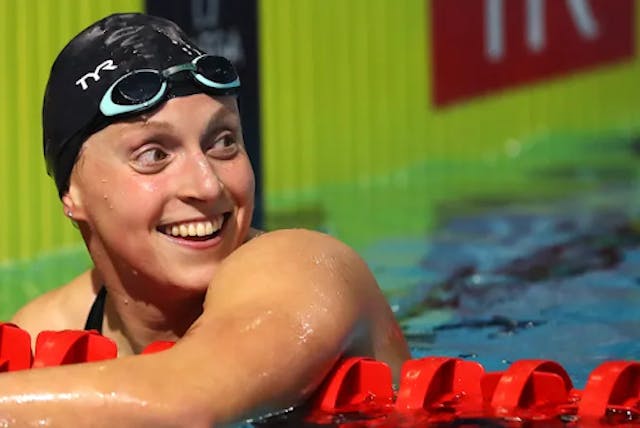 Source: Maddie Meyer/Getty Images
🏊‍♀️Swimming: Guess who's back, back again? Oh, just the most decorated female swimmer of all time, the DMV's own Katie Ledecky. In her first race in a year, the 23-year-old at the Pro Swim Series 1,500m freestyle last night. Her 15:42.92 effort was well off world record, but a good one to get in before the Olympics.
The five-time Olympic gold medalist's not done yet. Ledecky is slated to compete five more events in the next three days, including tonight's 100m and 400m freestyle. Tired just reading about it? Same.
🏒Capitals: While Ledecky wowed us in the pool, pulled off a solid victory as well. In defenseman Zdeno Chára's return to Boston, the Caps prevailed over the Boston Bruins in a hard-fought 2–1 shootout. We're not crying, you're crying.
🏀Wizards: The Wizards hope to enter their week-long break on a high note with a win tonight over the LA Clippers. Well, one Wizard will still be in action during the off-period: Bradley Beal, who will start the All-Star game for the first time ever on Sunday. Speaking of tears...