🏎
🏈
🏀
Sports Quick Hits: September 13, 2021
September 13, 2021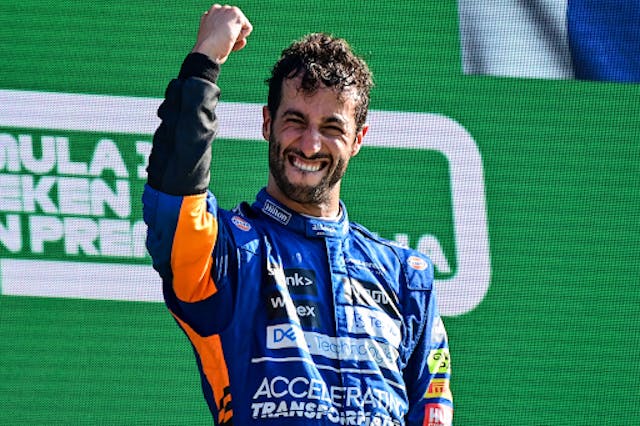 Source: F1/Twitter
🏎F1: Yesterday's Italian Grand Prix (GP) was a trip. The finally came to a head yesterday when Verstappen caused a crash that took them both out of the race (don't worry, ), before sweetheart Daniel Ricciardo won his first GP since 2018 and celebrated with a traditional . Crikey.
🏈College football: Thanks to a huge upset win over the Ohio State Buckeyes on Saturday, the Oregon Ducks flew up to No. 4 on the . At the same time, BYU moved up to No. 23 after beating rivals Utah for the first time since 2009.
🏀WNBA: The Seattle Storm will have to finish the regular season (all seven days of it) without their best player. Breanna Stewart last week and will be reassessed prior to the playoffs (which are set to begin on September 23rd). Rest up, champ!
🏈
⚾
🏒
🏎
Sports Quick Hits: September 8th, 2021
September 08, 2021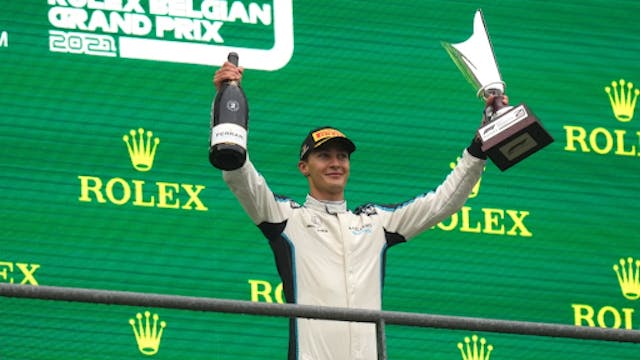 Source: Francisco Seco / AP
🏎F1: The worst kept secret in motorsport is finally out in the open. A day after Valtteri Bottas announced he was leaving his longtime team Mercedes to join Alfa Romeo next season, Mercedes and Lewis Hamilton's future teammate.
🏒Hockey: The NWHL got a facelift, and we have.... The league announced its rebrand yesterday, complete with a new name — the Premier Hockey Federation (PHF) — and a new logo, but they have yet to announce a change to its , a plan for increasing player salaries or a way to improve TV coverage. Plenty of work yet.
⚾️Baseball: Like father, like son. Toronto Blue Jay Vladimir Guerrero Jr. hit his 40th home run (HR) of the season on Monday, making him and his dad — former Montreal Expo Vladimir Guerrero Sr. — the second father-son pair in MLB history to hit the 40 HR mark. Apple meet tree.
🏈College: The first of the college football regular season (not including Week 0) was released yesterday, and Clemson is out of the top four for the first time since 2017, while Georgia jumped three spots to No. 2 behind No. 1 Alabama. Let the cupid shuffle begin.
⚾
🏈
🏎
Sports Quick Hits: August 30th, 2021
August 30, 2021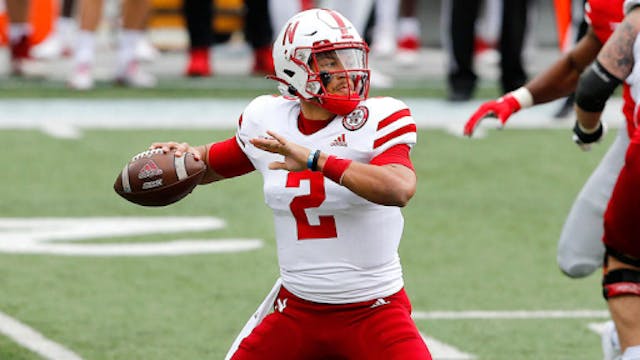 Source: USATSI
🏈Football: The new college football season began with its five-game "" opening weekend (check out our for more), and UCLA and Illinois, who defeated Hawaii and Nebraska, respectively, are the early winners. The rest of the 130 teams will be in action this weekend for Week 1.
⚾️Baseball: For the first time since 1959, a Michigan team won the Little League World Series (LLWS). Ohio loaded the bases in the final inning, but Michigan held on for the 5–1 win in yesterday's final.
Congrats to Taylor North Little League and all the young stars for 10 days of unforgettable play from Williamsport, PA.
⚾️MLB: The police investigation into LA Dodgers pitcher Trevor Bauer's alleged sexual assault of a California woman has been turned over to prosecutors, where LA's district attorney will decide whether or not to move the case forward. In the meantime, the MLB has extended Bauer's , yet again, to Friday. Ugh.
🏎Racing: What felt like the longest F1 broadcast ever resulted in the . After the start of yesterday's Belgian Grand Prix was postponed for over four hours due to rain, the eventual race lasted just two laps before being called off for unsafe conditions, with Max Verstappen winning it all.
🏎
🏈
Sports Quick Hits: August 19th, 2021
August 19, 2021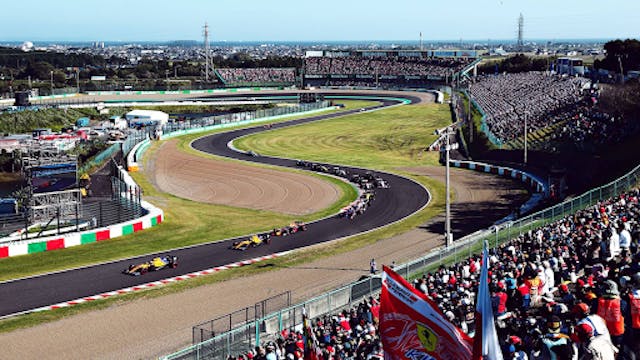 Source: F1.com
🏎Formula One: Despite Tokyo's successful hosting of the Olympics and soon-to-come Paralympics, organizers have cancelled October's Japanese Grand Prix for the second straight year due to ongoing COVID-19 concerns. The F1 drama this season, so hopefully they'll find a replacement venue soon. The Drive to Survive fans need it.
🏈NFL: On Monday, the Atlanta Falcons announced that their entire roster is fully vaccinated against COVID-19, making them the first (and only) NFL team to reach the mark. Hopefully they'll have some company soon, as 91.7% of players in the league are fully vaccinated. .
⛳
🏀
🏎
🏆
Sports Quick Hits: Winners Edition - June 19th, 2021
July 19, 2021
Source: Keyur Khamar/PGA TOUR
⛳️Golf: Collin Morikawa made his Open Championship debut on Thursday and won the whole darn thing by Sunday. The oldest of the , and last of the men's golf season, the Open is challenging for North American golfers because of the , but the 24-year-old, who won the 2020 PGA Championship, won handily with a 15-under-par final score.
🏎F1: Less than a lap into yesterday's British Grand Prix, a between eventual race winner Lewis Hamilton (who recorded his 99th grand prix title) and rival Max Verstappen, who crashed into a tire wall and after a brief hospitalization. Hamilton was dealt a penalty and suffered following the race.
🏀NBA: The Milwaukee Bucks are one win away from their first NBA title since 1971. They beat the Phoenix Suns 123–119 on Saturday night to put them up 3-2 in the series. Game 6 is tomorrow at 9 p.m. ET and a possible Game 7 Thursday, just in time for Suns' Devin Booker and Bucks' Jrue Holiday and Khris Middleton to hop on a plane .
🚲Tour de France: The most grueling race in men's cycling is complete, and for the second straight year, 22-year-old Slovenian claimed the . The youngest two-time winner in Tour de France's 118-year history, Pogacar is also headed to Tokyo and is obviously a gold medal favorite in the men's road race.