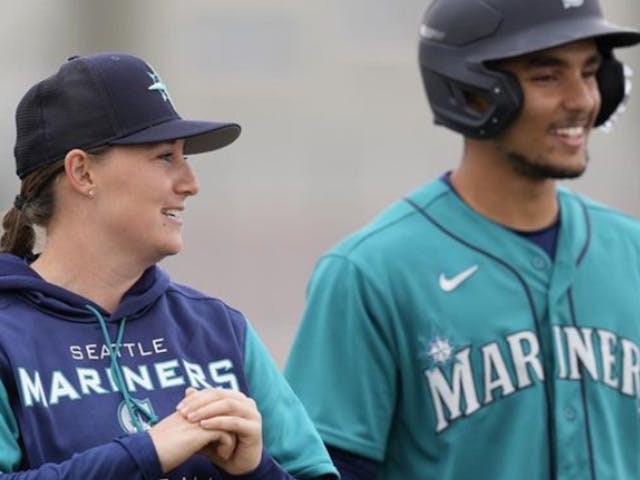 Ep #270: Mental health in sports: A conversation with Stephanie Hale-Burkhart from the Seattle Mariners
May 16, 2023
Hello!
Did you know that May is Mental Health Awareness Month? To mark the occasion, co-hosts Ellen Hyslop and Steph Rotz welcomed special guest Seattle Mariners mental skills coach Stephanie Hale-Burkhart for today's episode of The GIST of It.
The gals chat with Stephanie about her work with the Mariners, how the topic of mental health has become less taboo in the sports world, and everyday practices everyone can do, whether they're on the diamond or at their desk. Thanks for tuning in!
Shout out to our pals at SportChek for supporting today's podcast! Need gear to get into the game this spring? Head on over to .
Continue Listening