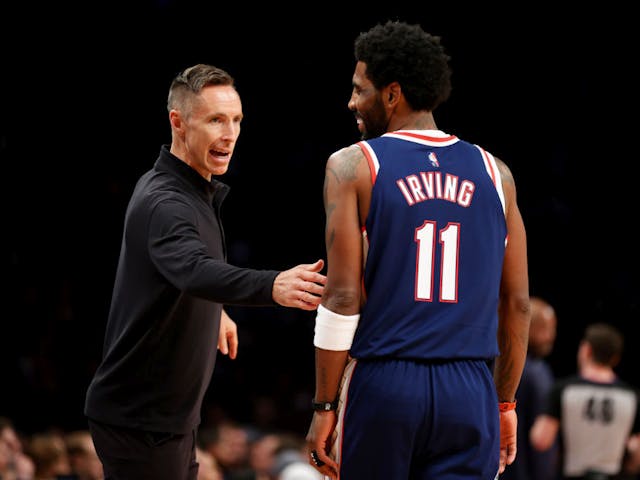 Ep #221: Changing of the guards: Steve Nash firing and Commanders sale
November 03, 2022
On today's episode of The GIST of It, co-hosts Ellen Hyslop and Steph Rotz are back with an NBA WTF and an update on the NFL's Washington Commanders.
First, the gals discuss the Brooklyn Nets' firing of head coach Steve Nash. Most disturbingly, the top candidate to replace Nash is none other than Boston Celtics suspended head coach Ime Udoka.
Then, Steph and El chat through what we know and, more importantly, what we don't know about the future of the NFL's Washington Commanders. While owners Dan and Tanya Snyder announced that they are exploring potential sales, it may or may not mean the pair are actually willing to walk away from the franchise.
Continue Listening