Playing youth sports helps to boost self-esteem and teaches kids valuable skills like leadership, teamwork and discipline. COVID-19 might have put a temporary pause on the action, but Rogers is committed to helping kids come back to the sports they love to play.
That's why we're so excited to tell you about the , a game-changing initiative helping out 3,500 Canadian kids aged 5-17 with $150 to put towards league fees. Amazing, right?
Chosen draftees will also have access to an of pro athlete mentors, including 2019 U.S. Open champion , Toronto Maple Leafs captain , and Toronto Blue Jays shortstop . Not, not jealous.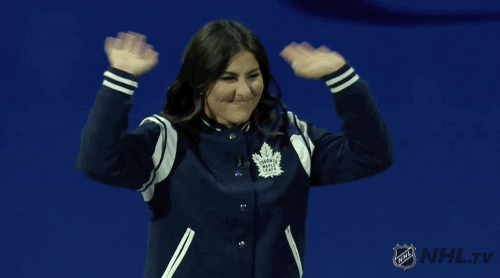 Source: NHL Giphy
Three of the early draftees to Team Rogers enjoyed a unique (and incredibly cute) draft experience thanks to some help from NHL stars (Edmonton Oilers) and 2020 first overall draft pick (New York Rangers).
Twelve-year-old Mackenzie, a left defender from Edmonton and the first girl (!!!) to be drafted to Team Rogers, received a jaw-dropping surprise when she learned she was selected. Mackenzie logged onto her computer anticipating a call from her Grandpa and was shocked when McDavid and Lafrenière popped up on her screen instead.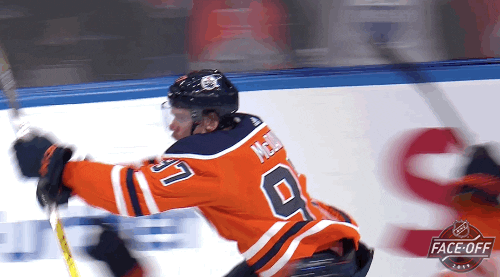 Source: NHL Giphy
"Well, I turn on the computer and I have the world's two best hockey players in front of me!" Mackenzie said during her draftee call. Too sweet.
When asked where she'd rank the experience of being drafted to Team Rogers, Mackenzie enthusiastically responded: "Number one...at the very tippy top."
Eleven-year-old defender Josh from Halifax is already feeling a boost following his welcome call. He mentioned that he'll "be more confident" moving forward and plans to "play more and practice more" as a member of Team Rogers. Way to go, Josh!
Eleven-year-old defender Jayden of Kelowna, BC fell in love with hockey at a young age. Jayden's Grandpa (he calls him Papa) promised he would enroll him in hockey as soon as Jayden learned to skate...but then his Papa sadly passed away two months later. The good news? His Mama (that's his Grandma!) stepped in and made good on Papa's promise. Now Jayden will learn more about the game he loves from hockey's biggest stars thanks to the . Pass the tissues, please!
During his draft call, Jayden told McDavid and Lafrenière that his favourite part of hockey is learning his edges. Sounds like Jayden's more than ready to train with the pros throughout the Team Rogers mentorship.
And Jayden has already returned the mentorship favour, giving Lafrenière some stellar advice ahead of the star's first overall selection in the 2020 NHL Draft. "Be happy and don't let anyone bring you down," Jayden told Lafrenière. Wise words, Jayden. We'll be carrying that energy through the rest of 2020.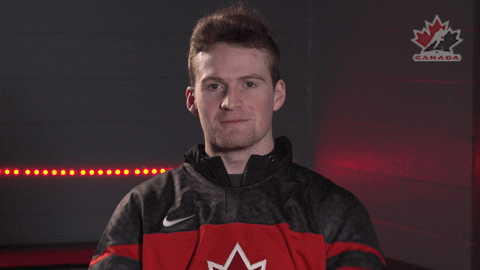 Source: Hockey Canada Giphy
In addition to broadcasting segments with these early Team Rogers draftees during the 2020 NHL draft, the league has also committed to selecting 150 girls and boys playing hockey across Canada to participate in the . Level that playing field ice!
Speaking of , as her draft call ended, Mackenzie turned the tables and asked the superstars some questions of her own. A girl after our own hearts. The newest member of Team Rogers dove right in, asking the NHLers if they had any tips and tricks for her. McDavid told the rising star to "practice, practice, practice" while Lafrenière said "you've got to practice and work hard, but don't forget to have fun."
These initial calls with the three early draftees are just the beginning. All kids drafted to Team Rogers are in for some great advice, mentorship and, most importantly, plenty of fun along the way.
Do you have a young kiddo in your life who would benefit from joining the ? It's not too late to apply for this incredible opportunity! Click to learn more about this game-changing program, and be sure to keep an eye out for more information regarding baseball and tennis drafts this spring. We can't wait to cheer on the next generation of superstars from the .