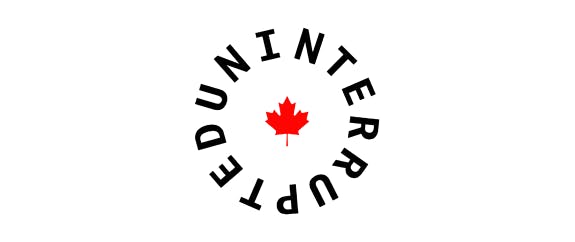 TITLE:
Social Media Content Specialist
ABOUT UNINTERRUPTED:
UNINTERRUPTED is an athlete empowerment brand founded by LeBron James and Maverick Carter. The company is built upon the radical idea that all athletes should have a platform to express themselves without intermediaries. UNINTERRUPTED CANADA was introduced to the nation by Scott Moore and Vinay Virmani in 2019 with the goal to empower a diverse group of athletes to show Canadians we can all be More Than . Through content, events, partnerships and educational opportunities, UNINTERRUPTED CANADA is changing the way athletes engage with the public and empowering them to be known and valued for more than the sport they play.
THE JOB:
UNINTERRUPTED CANADA is looking for a full-time Social Media Content Specialist to join our team for a six-month contract.
Our Social Media Content Specialist should have a love for sport, and more specifically, a passion for what athletes have to say and how they want to say it. The successful candidate will have above-average ability in many areas making them able to power UNINTERRUPTED CANADA'S growing digital presence.
RESPONSIBILITIES:
Manage social media asset creation and platform optimization for UNINTERRUPTED CANADA channels including preparing content (adding subtitles, graphics, editing to platform-specific ratios), writing social copy that matches the UN brand and tone, plus meeting content publishing deadlines.
Finding creative solutions to repackage long-form assets into snackable social pieces that can be distributed across all platforms (IG, IG Stories, IGTV, FB, YT, TW, TT etc.)
Create social media assets by producing a project from start to finish. This includes setting up the content capture opportunity, executing the content capture, managing the video / photo assets, editing the final piece, and publishing it on a variety of platforms.
Ensure all social media assets are in-line with the overall creative design of the UN brand as well as branded partner requirements.
Work with the production team to find solutions for the look & feel of social assets.
EXPERIENCE:
Digital content creation experience for a sport brand with work being published on Instagram, YouTube, Twitter, Facebook, TikTok etc. - open to non-traditional, independent creators.
The ability to capture video content with a variety of tools including a smartphone or more traditional camera and audio equipment.
Deep knowledge of existing social content formats (photo cards, gifs, memes, graphics, animation, thumbnails, repacking archival footage) and emerging social formats like IGTV, Snap Shows, Facebook Watch, etc.
Editing experience on any of the mainstream tools (Adobe Premiere, Final Cut Pro).
An extensive background in both the front and back-end of social media publishing in order to optimize content performance.
An interest in finding diverse voices with unique stories and providing the functional content ideas to bring those stories to life on our platforms.
Basic Adobe Creative Suite skills (Photoshop, Illustrator, After Effects, Audition) to complement the content you will create.
Highly encouraged backgrounds include do-it-yourself creators, social enthusiasts, and people who have built personal brands.
Applicants should include a link to their portfolio, their social media accounts, and/or selection of work within their resume.
This role will report to the Director, Social and Branded Content, UNINTERRUPTED CANADA.
Please submit a cover letter, portfolio, and resume to:
socialcanada@uninterrupted.com